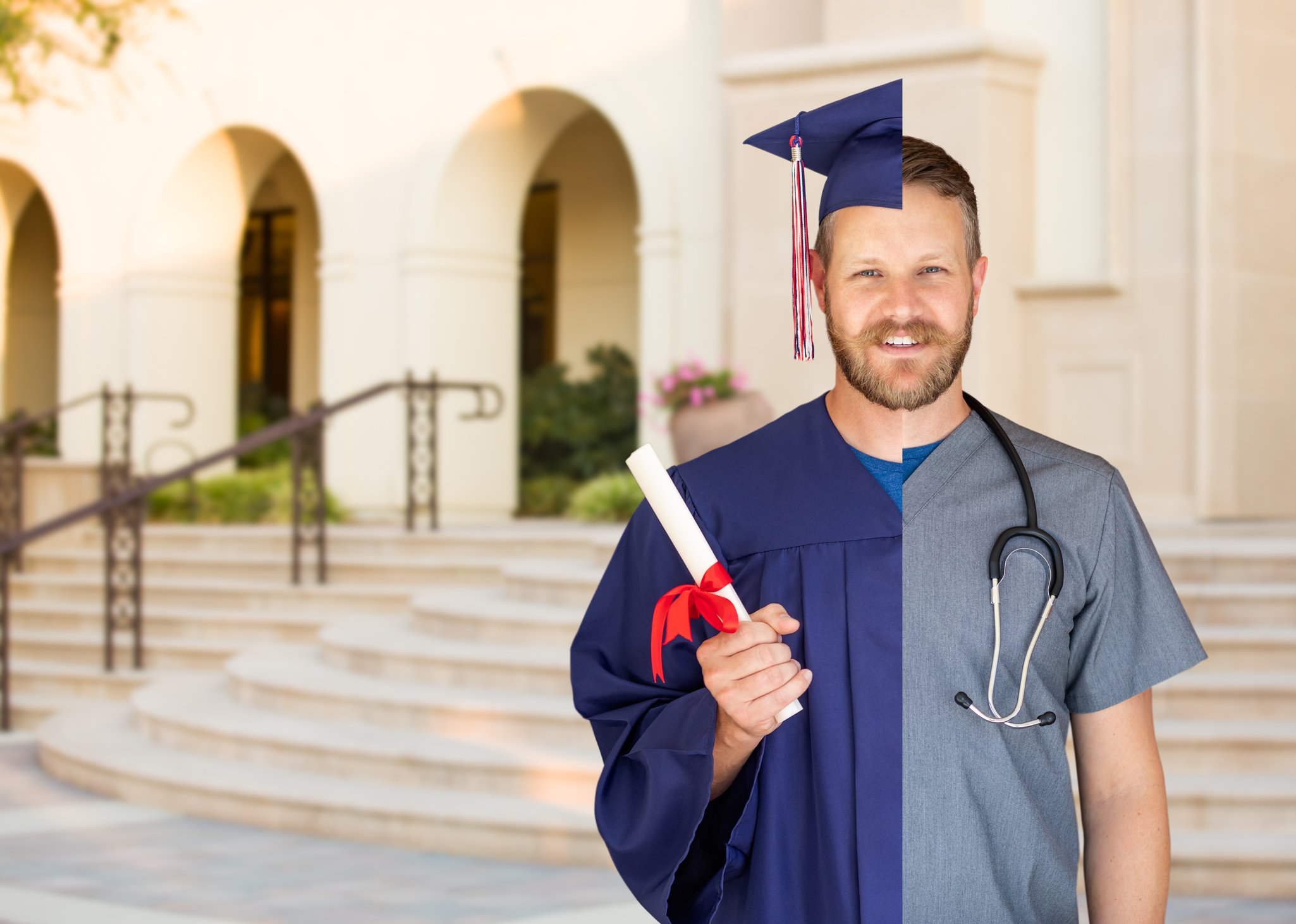 Advantages of Academically Advancing Your Nursing Career
All entry-level registered nurses must pass the same NCLEX exam to obtain licensure. To sit the NCLEX exam, completion of an Associate Degree or Bachelor of Science degree in nursing is necessary. This dichotomy of education has been the basis of many discussions regarding entry-level nursing. Additionally, there are also postgraduate degrees available to nurses, including Masters, and Doctorate (PhD, DNP, among others). So, given the fact that an Associate degree is all that is necessary to become an RN, why should you academically advance your career?
When considering academically advancing your career, you should examine your professional goals.
Where do you want to be in the next five, ten, or more years?
o Bedside nurse, physician office nurse, school nurse, occupational nurse, correctional facility nurse
o Manager, Director, Administrator
o Advanced Practice Nurse
o Educator
Whichever path you choose, there are educational requirements that must be met. To meet these educational requirements there are many program types available. Many of which are online, allowing you to continue to participate in your life and career.
Bridge Programs: For licensed nurses with a diploma or ADN
RN to BSN Completion Programs
These programs allow nurses holding a diploma or associate degree to obtain their BSN without disrupting their lives. This type of program does not require work experience.
o Many Community Colleges collaborate with Universities to ensure a bridge from ADN to BSN
o Online and campus options
Advantages
o Able to work while completing the program
o Time to completion 2 years (full-time)
o Increased earning capacity
o Broader educational base
o BSN trained nurses are in high demand
o Healthcare facilities have tuition reimbursement programs
o One step closer to obtaining a Master's or Doctorate degree
(All Nursing Schools, ND)
RN to Masters
These types of programs allow nurses without a BSN to obtain a master's degree in as little as 24 months. In addition, the nurse can pursue an advanced practice degree when offered by the university.
Readily available
o Online and campus options
Advantages
o Time to completion 2 years (full-time)
o Increased earning capacity
o Healthcare facilities have tuition reimbursement programs
o Advanced Practice Nurse licensure/certification
(Nurse Journal, 2019)
Traditional Programs:
In addition to the "bridge programs" introduced above, you can opt to complete each degree separately. Entry-level BSN, Masters, and/or Doctorate degrees are available at universities across the country. It is important to know that these programs may recommend that you decrease or stop working while attending and may incur additional costs.
Entry-level BSN requires a four-year commitment
Most Master's degree programs require an additional two-year commitment after obtaining a BSN (MS, MSN are two of the most common)
o Advanced Practice Nurse education and preparation for national certification/license exam
o Required to teach in academic nursing programs
Most Doctorate degree programs require an additional two-year commitment after obtaining a master's degree (PhD, DNP are two of the more common doctorate degrees)
o Required to teach in master's and doctorate programs
o May become entry-level for APN
When selecting a school and program, ensure that you account for all the costs you might incur. These costs include:
Tuition: median range- $2500/semester
Hidden costs:
o Books
o Supplies
o Program fees
o Transportation
o Childcare
o Food
o Certification/licensure exams
In addition to the costs listed above, you need to prepare for "lost wages". Bridge programs offer flexibility, but traditional schools maintain a set curriculum. Ensure you are not blindsided by the costs of getting your degree and the cost to repay any accumulated student loans. Research all the available student assistance available at the school you are applying to, tuition assistance where you work, grants, scholarships, and Federal Student Aid programs.
It is a great commitment of time and resources to move to the next level, however, anything worth doing takes planning and passion. Moving forward moves the profession forward.
References
All Nursing Schools. (ND). Earning your bachelor's degree in nursing can expand your career options.
Nurse Journal. (2019). RN to MSN with no BSN requirement.