Last chance to have your voice heard!
Take our short survey to help shape the future of continuing education and be entered to win a $25 Amazon gift card for participating. We're committed to delivering the best possible experience – together, we are empowering the future of care.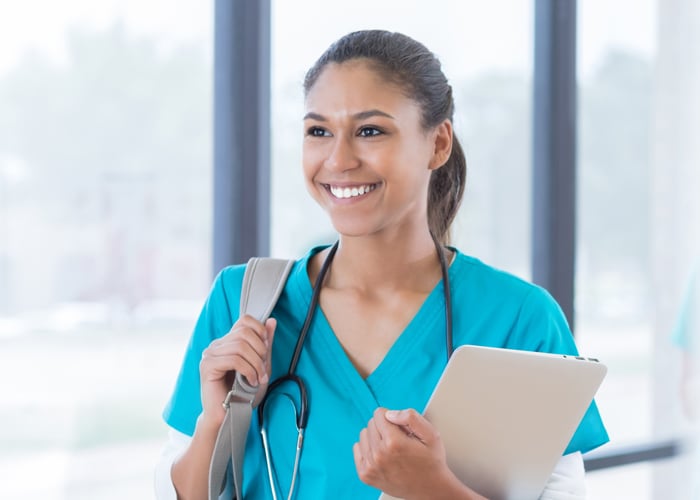 Save with Group Rates
RN.com offers discounted group CE rates to healthcare facilities and other organizations looking to provide unlimited CE access as an ongoing benefit to their nursing staff. RN.com membership fosters professional and clinical development while providing a value-added employment benefit that results in the retention of trained nurses and improves the quality of care and patient outcomes. RN.com members also receive monthly course completion reports, and administrative access to member accounts is provided.

What Nurses are Saying
"I had to utilize the customer service over the years a few times and have always been helped to a degree that I felt was above and beyond. In the beginning, you helped my career via articles in your magazine and now over the years in useful CEU opportunities."
An RN.com customer from Palm Bay, Florida
"I think the CE topics available are growing and there is a nice variety. I appreciate the unlimited feature built in to the membership rate. It's particularly helpful for those of us who don't have a big income."
An RN.com customer from Herrin, Illinois
"I've been obtaining my CNEs from RN.com for many, many years now. I have occasionally taken a course offered elsewhere that sounded interesting but have always been disappointed that their quality never measured up to what I'm used to from RN.com. Prices from RN.com can't be beat and there's a huge variety of classes to take. I can always find a variety of courses that hold my interest. Now, I won't obtain my CNEs anywhere else."
An RN.com customer from Howard, KS