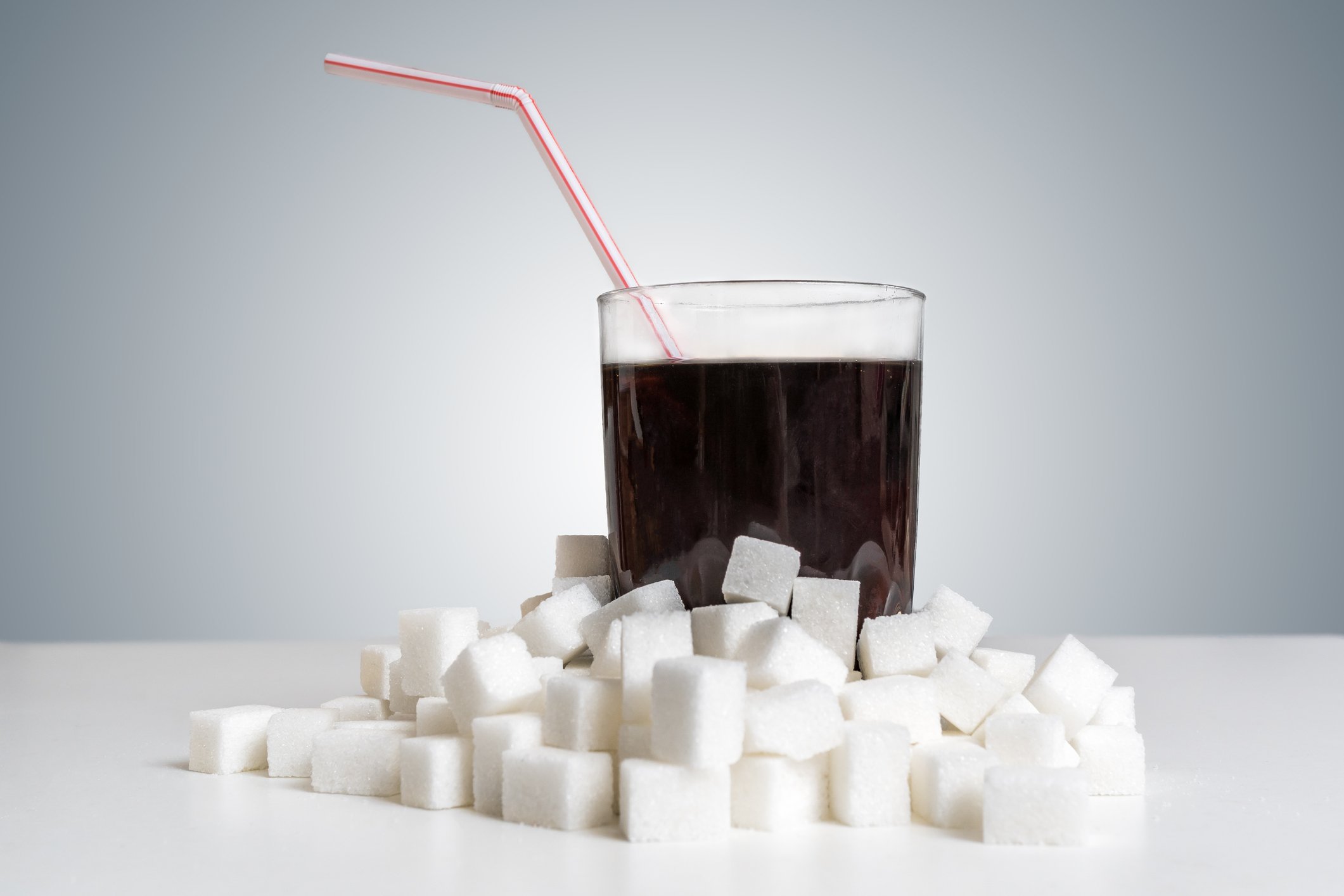 The Bitter Side of Sugary Drinks
Over the years, there have been many public health campaigns designed to help Americans maintain a healthy diet, yet the public seems stubbornly resistant to change when it comes to making healthy drink choices.
Numerous drinks are marketed and/or perceived to be healthier options, but are they really? Some beverage companies have added vitamins and antioxidants to their product; others have added terms like "real" or "natural" to their labels.
While these claims may be genuine, we may be missing the bigger question: What is the sugar content? Many people recognize that sodas are not the healthiest option, but they may not be aware that many fruit drinks, sports drinks and flavored waters are also high in sugar. It is especially important that parents are educated so that they can make informed, healthy choices for their children.
A new study from the Rudd Center for Food Policy & Obesity at the University of Connecticut showed that among parents of children aged 2 to 5 years, 80% provided them with fruit drinks, sweetened iced tea and flavored water (Blair & Jones, 2015). The findings indicate that a high number of parents continue to provide sugary-type drinks to their young children. "The labeling and marketing for these products imply that they are nutritious, and these misperceptions may explain why so many parents buy them," said Jennifer Harris, PhD, a study author and Director of Marketing Initiatives at the Rudd Center (Blair & Jones, 2015).
According to the article, 30% of the parents surveyed consider fruit drinks healthy. In fact, the top-selling fruit drinks each garnered a 36% to 56% "healthy" rating by those same parents. This data suggests that, despite public health efforts and campaigns to encourage healthier drink options, the message isn't getting through. The focus must shift to the amount of sugar found in fruit drinks, sports drinks and flavored water.
The Centers for Disease Control and Prevention (CDC) state, "Sweeteners that add calories to a beverage go by many different names and are not always obvious to anyone looking at the ingredients list. If these appear in the ingredients list of your favorite beverage, you are drinking a sugar-sweetened beverage." (CDC, 2011):
What are the healthiest drink options?
In 2013, Healthy Eating Research advised in its "Recommendations for Healthier Beverages," that children 13 and younger should drink only water, low-fat and non-fat milk and 100% juice, and adolescents aged 14-18 drink only water, low-fat and nonfat milk, 100% juice, and other non-caffeinated, non-fortified beverages with no more than 40 calories per container (Blair & Jones, 2015).In an effort to improve awareness, the Robert Wood Johnson Foundation (RWJF) has committed $500 million dollars over the next 10 years to ensure that all children in the United States can grow up at a healthy weight, no matter whom they are or where they live, (Blair & Jones, 2015).
By reducing the amount of sweetened beverages the average adult or child consumes daily, we can move toward more nutritious beverage choices with healthier outcomes. To learn more about the potential health impact of sugary drinks amid other factors, please see the RN.com course titled, Diabetes: Overview, Diagnosis, and Management for Healthcare Professionals.
References:
Blair, M. & Jones, D. P. (2015). Most Parents Believe Sugary Drinks Are Healthy Choices for Kids. Robert Wood Johnson Foundation (RWJF). Retrieved from here.

Centers for Disease Control and Prevention [CDC]. (2011). Rethink Your Drink. Healthy Weight – it's not a diet, it's a lifestyle! Retrieved from here.
© 2015. AMN Healthcare, Inc. All Rights Reserved.
Biographies:
Summer Kirtley received her Master's Degree from Azusa Pacific University (APU) in 2011 and graduated with her PNP. Currently she is enrolled at APU in the post-master's certification program as a Pediatric Clinical Nurse Specialist. Summer is currently employed at UC San Diego Health System as a Clinical Nurse Educator for NICU, Newborn, and Pediatrics. She has practiced as a nurse for 11 years in NICU and Pediatrics. She recently had a poster presentation accepted for the APU Research Symposium.
Dr. Miller-Hoover is a certified Acute and Critical Care Pediatric Clinical Nurse Specialist and has worked in nursing for more than 30 years. Her nursing career has taken her from the bedside, to education and leadership in critical care units where she has cared for patients of all ages. Dr. Miller-Hoover is a published author in peer-reviewed nursing journals and has been accepted for various poster and podium presentations at national conferences