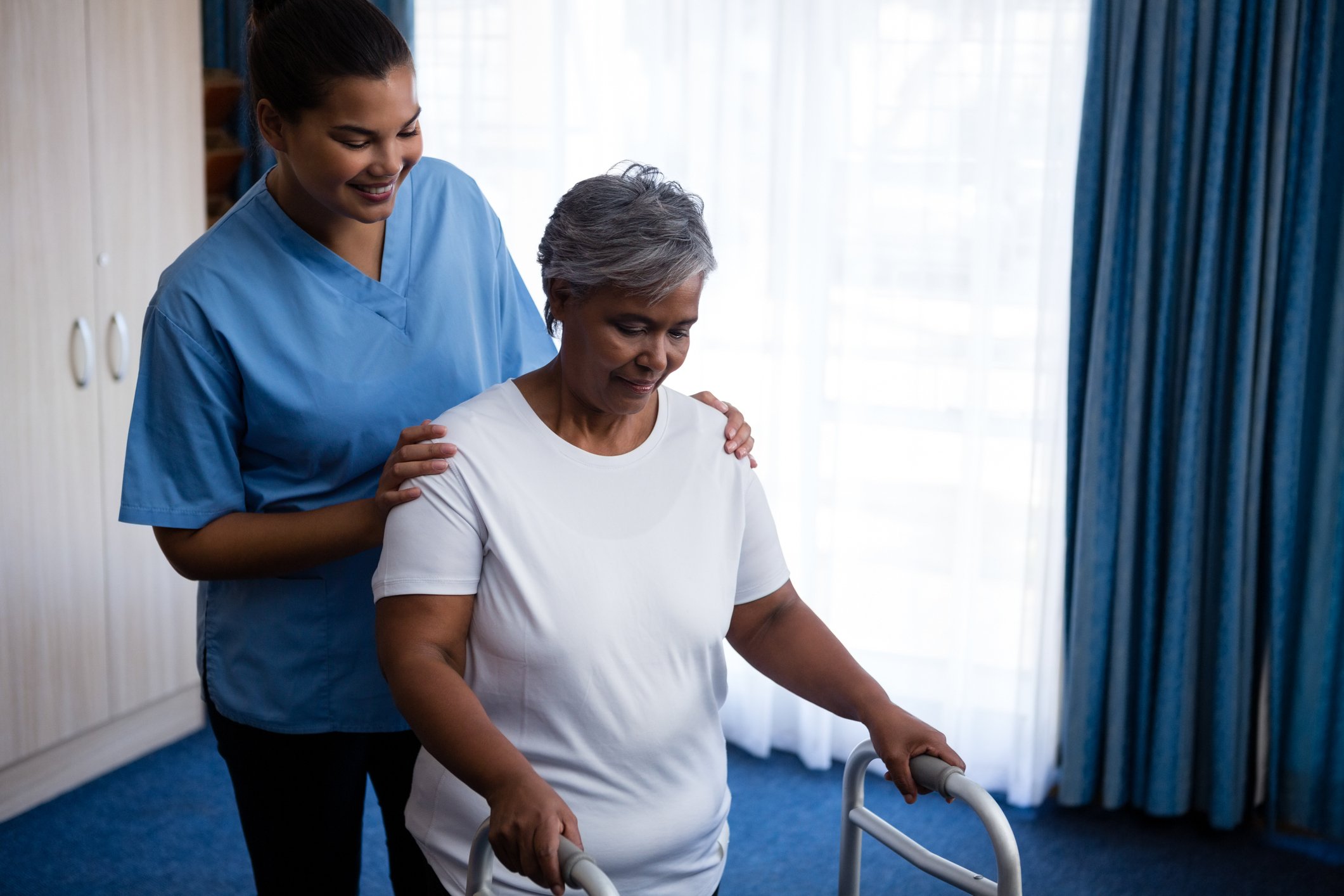 I Said What? Professionalism for the CNA
Certified Nursing Assistants (CNAs) are important members of the healthcare team and often have the most contact with patients throughout their shift. As such, CNAs play an important role in relaying communication from the patient and the family to the nursing staff. CNAs are helpful liaisons between the RN or LPN and the patient.
What Does Professionalism Mean?
Being professional means that the CNA delivers patient care in a manner that is ethical, competent, knowledgeable, and caring. The CNA should be committed to protecting patients' dignity and wellbeing and display high standards of professional behavior and attitude. Professional CNAs are responsible, trustworthy, and truthful. They attend in-services, maintain state certification, and are open to learning and professional development in the workplace. Professionalism also includes following the correct chain of command, knowing your own scope of practice, and being a team player. Most importantly, a professional CNA knows when to ask for assistance (Weiss, 2009).
How Does a CNA Recognize and Present Professionalism?
Reading the CNA Code of Ethics is one way. As part of their profession's code of ethics, CNAs acknowledge their responsibility is to help ease patients' suffering and restore their health. They should consider all aspects of patients' quality of life, including their spiritual, emotional and social well-being, along with their physical condition. In addition, CNAs should treat all patients equally regardless of their religious or ethnic background, and be loyal to the employer, patients, co-workers, and the facility in which they work (Weiss, 2009; cnaprograms.org, 2015).
A CNA's professional demeanor includes personal grooming, communication, collaboration, and compassion. Because the workload can be intense and stressful, the desire to help people in need and display compassion for patients should remain a high priority. Knowing how to effectively communicate with patients and their families will provide great job satisfaction for the CNA.
Also, it is important to present yourself in the best possible way. Managing your own personal hygiene and having good grooming habits will make you look neat and professional in the workplace, which enhances team collaboration and patient satisfaction.
The CNA should know the difference between ethical and unethical behavior.
Ethical Behavior of a CNA Includes:
Protecting life and promoting the health of patients
Keeping personal information confidential
Respecting each person as an individual
Giving care based on need, not gratuities (gifts)
Treating all patients equally regardless of their religious or ethnic background
Unethical Behavior of a CNA May Include:
Avoiding work by sitting in empty patient rooms or the break room during on-time work hours
Having personal conversations on your cell phone in patient care areas
Not responding to call lights promptly, when you are available to do so
Ignoring the phone(s) assigned to you
Using the hospital computer for personal use
Avoiding a patient because of his or her ethnicity, demeanor, or other variable characteristics
(Weiss, 2009)
CNAs are not the only ones who will benefit from knowing what professionalism means. The healthcare team needs to know what professionalism means for the CNA to help ensure quality patient care.
This article is just a glimpse of what a professional CNA should be. To learn more regarding CNA professionalism, review the RN.com course: Professionalism for CNAs
References
CNAPrograms. (2015). What is the CNA code of ethics?
Weiss, T. (2009). Certified Nursing Assistant Code of Ethics, Disabled World, July 21, 2009.