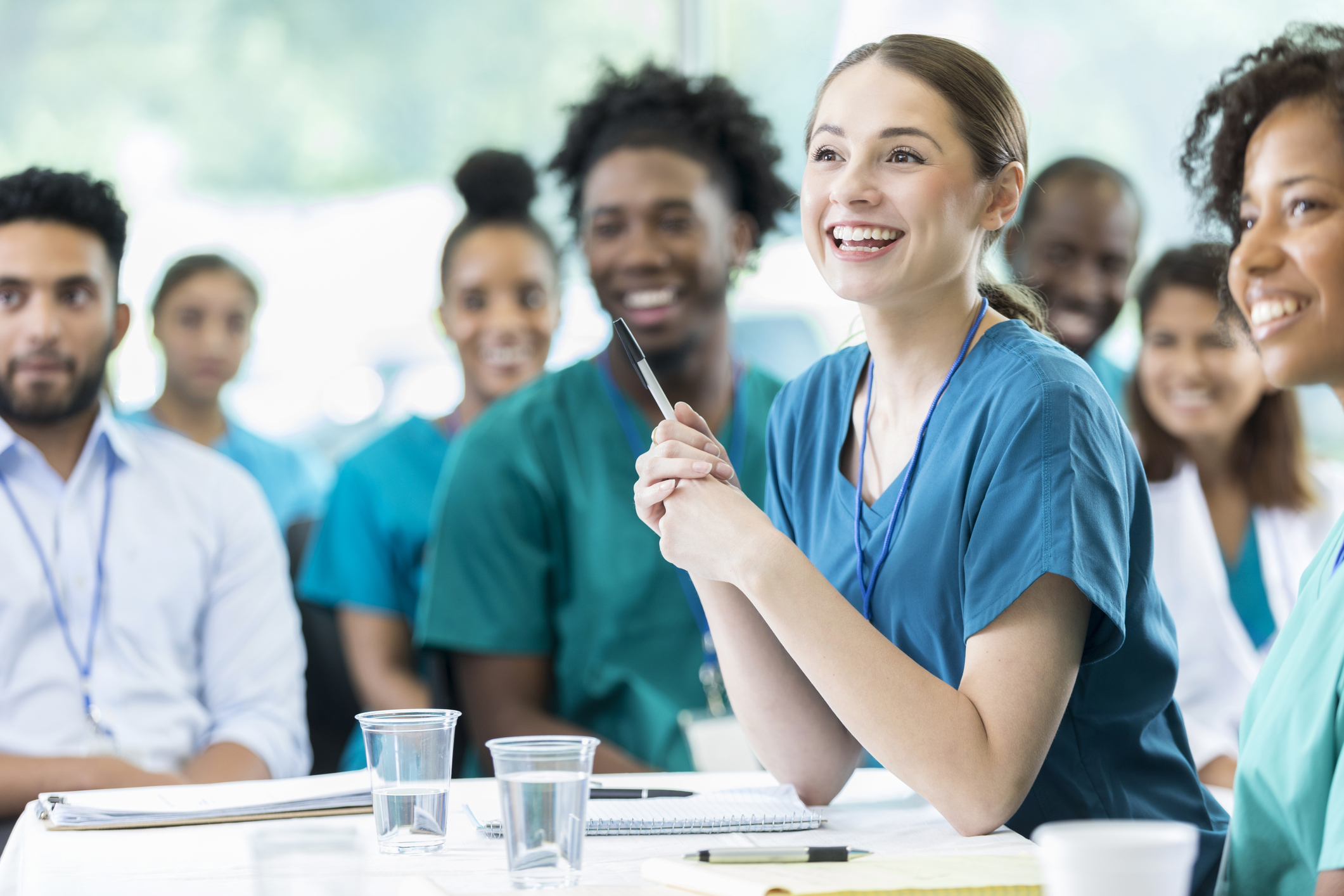 Get on Board: Nurses Serving on Boards
As a result of the landmark Institute of Medicine (IOM) report, "The Future of Nursing: Leading Change, Advancing Health, more and more nurse leaders are serving on Boards (Williamson, 2018).
A Board is described as a "decision-making body which has strategic influence to improve the health of communities nationwide. This includes corporate, governmental, non-profit, advisory, or governance boards or commissions, panels, or task forces that have fiduciary or strategic responsibility" (Nurses on Board Coalition, 2019). The Future of Nursing: Campaign for Action is an initiative of AARP Foundation, AARP, and the Robert Wood Johnson Foundation. One of the goals of the Campaign for Action is to increase the number of nurses serving on boards, with a goal of 10,000 in the United States; it is currently at 6,311 in 2019 (Campaign for Action, 2019).
There are a variety of boards available for nurses to serve on. Types of boards include private and public corporate boards, or non-profit boards. These may include community non-profit or healthcare organizations. Advisory boards provide strategic advice to organizations. Board-appointed positions may include serving on committees, boards, or task forces. Professional boards include those for nursing associations or state boards of nursing (Nurses on Coalition, 2019). If you are considering joining a Board the Nurses on Boards Coalition includes and recommends the following:
AARP
American Academy of Nursing
American Association for Men in Nursing
American Association of Colleges of Nursing
American Association of Nurse Anesthetists
American Association of Nurse Practitioners
American Nurses Association
American Nurses Foundation
American Organization of Nurse Executives
Asian American/Pacific Islander Nurses Association
Association of Public Health Nurses
National Forum of State Nursing Workforce Centers
Jonas Center for Nursing and Veterans Healthcare
National Alaska Native American Indian Nurses Association, Inc.
National Association of Hispanic Nurses
National Black Nurses Association
National League for Nursing
National Student Nurses Association
Organization for Associate Degree Nursing
Robert Wood Johnson Foundation
Sigma Theta Tau International
As a member of the nursing profession, we are called to flex our professional muscles. Our voices are important because of our education and experience across many healthcare settings and specialties, as well as consistently being named the most honest and trustworthy profession by the American public (Williamson, 2018).
Nurses can provide critical thinking, strategic planning, communications, and complex problem-solving. The ability to serve on Boards can allow nurses to participate in planning and decision-making which can impact patients, families, and communities. Nurses can give a unique perspective with positive results (Harper & Benson, 2019).
Increasing the number of nurses serving on boards was a landmark suggestion from the 2010 IOM report, The Future of Nursing: Leading Change, Advancing Health. Although the number of nurses serving on Boards has increased over the last ten years, the goal of 10,000 set by the IOM has not yet been met. Fortunately, opportunities for nurses to serve on Boards are increasing. Click here for more information about the Nurses On Boards Coalition.
References
Campaign for Action. (2019). Campaign for Action dashboard.
Harper, K., & Benson, L. (2019). The importance and impact of nurses serving on boards. Nursing Economic$, 37(4), 209-212.
Nurses on Boards Coalition. (2019). Frequently asked questions.
Williamson, E. (2018). Our nation needs more nurses on boards. Nurse.com.