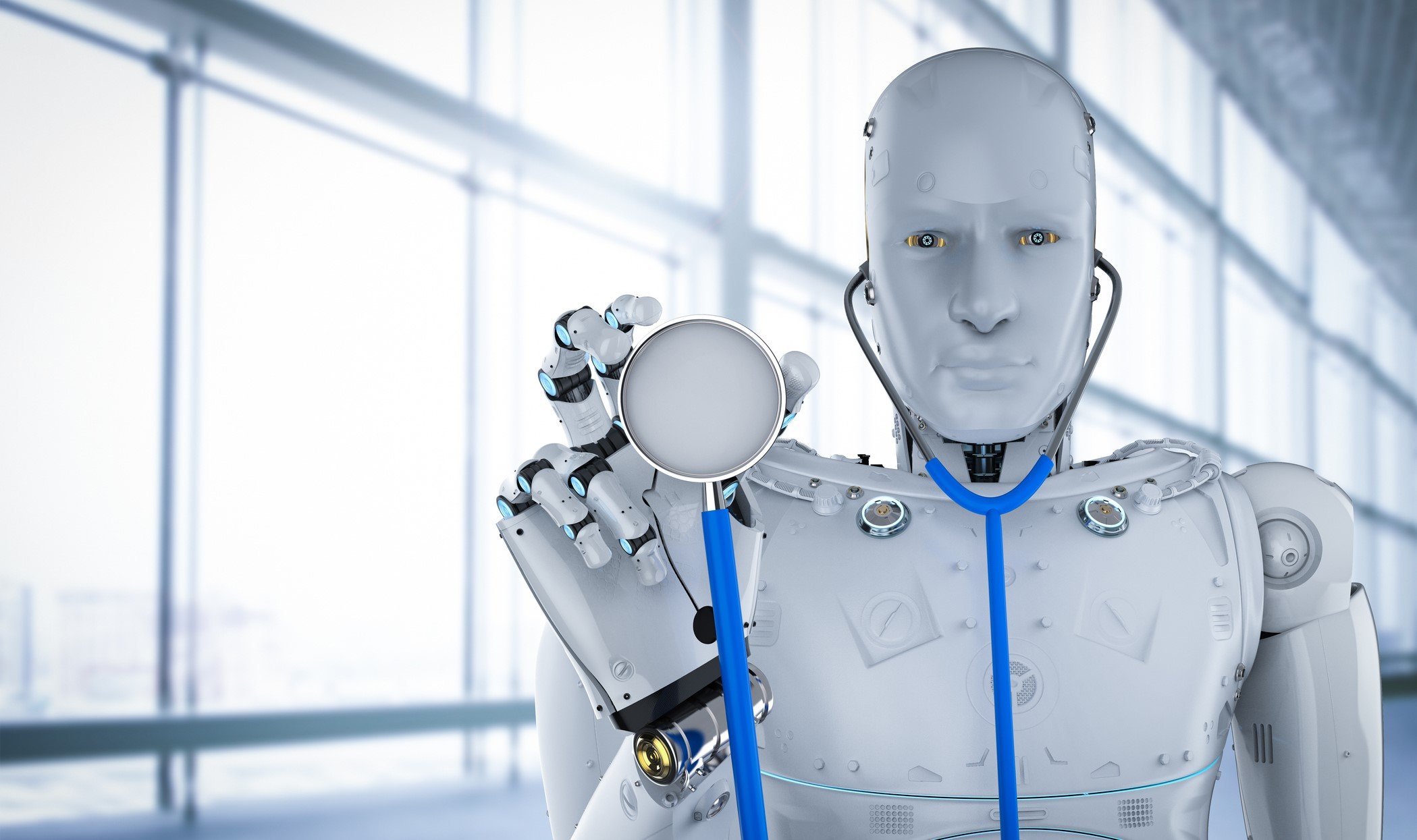 Robots in Healthcare: What's in Store for the Future?
The use of robots in healthcare is a growing trend that seems to be gaining momentum in recent years. From the first robotic surgical assistant more than a decade ago, to new research today, the use of robotics in healthcare is advancing rapidly. In 2000, the da Vinci Surgical System was the first robotic device approved by the FDA to perform surgical procedures. Since then, the system has conducted more than 20,000 surgeries (McNickle, 2014). Over the years, researchers have introduced a number of innovative enhancements to medical robotics, designed to improve the quality of care, assist with various therapies and deliver direct patient care. These robots also serve as a marketing tool to position hospitals as early adopters of cutting-edge technology (Lee, 2013).
Researchers at the Georgia Institute of Technology recently developed a way to give robots the sense of touch using artificial skin, which can dramatically improve the lives of people with severe disabilities (CBS News, 2013). The ability of a robot to sense pressure is an important advancement in the ability of robots to deliver care to humans. Currently, artificial skin is being tested on a robotic arm using a series of sensors to transmit information to a computer that determines how much pressure the robot should exert when in contact with humans. Researchers can then program robots to deliver the right amount of pressure when touching humans.
Henry Evans, a California man who became a paraplegic after a stroke, has been instrumental in the testing of these robots. As part of this research initiative, a touch-sensitive robot interacts with him to assist with daily tasks (CBS News, 2014).
Robots in Healthcare
Robots that have joined the U.S. hospital workforce tend to fall into two categories: robots that replace a job previously handled by humans, and telemedicine-based robotics that connect clinicians and patients in ways that previously didn't exist (Lee, 2013). These robots are more common in large, academic medical centers, which are more likely to have the scale, budget and operational mobility to invest in the technology (Lee, 2013).
Other robotic advancements that are used to better the daily lives of patients include the Bestic® Arm that assists patients with meals, and Toyota's Healthcare Assistants that help patients regain the ability to walk. It's becoming more common today to see Tugs®, a mobile robot made by Aethon, buzzing around several U.S. hospitals, using elevators to move floor-to-floor as they haul drugs, linens and lab results. They replace the role of runners previously responsible for such deliveries (Lee, 2013).
Outside of acute care settings, caregivers can now use robots to enhance telemedicine for those restricted to their homes. The Giraff® is a two-way call system used by physicians to communicate with patients, using a personal computer, camera and monitor to control the robot (McNickle, 2014). A new Remote Presence Virtual and Independent Telemedicine Assistant, or RP-VITA®, allows physicians to interact remotely with patients.
In 2013, GE Global Research announced that it will work with the Veterans Affairs Department to develop an intelligent system that will sort, sterilize and track surgical tools. The system is expected to be tested at a VA hospital in 2015 (Lee, 2013).
Despite these advancements, questions remain about whether the pricey new technology can actually deliver reliable and consistent results. Only time will tell . . . but in the meantime, nurses can prepare themselves for more innovative changes in the way care is delivered by embracing these new technologies. Robots can allow nurses to spend more time communicating with patients, and to be more efficient and effective in the workplace.
References:
(2014). Robot 'Skin' Could Help Severely Disabled. Retrieved from http://www.surgicalproductsmag.com/videos/2014/01/robot-skin-could-help-severely-disabled?et_cid=3691187&et_rid=484274260&type=headline com's Nick Dietz
Lee, J. (2013). Robots Get To Work. Modern Healthcare. Retrieved from http://www.modernhealthcare.com/article/20130525/MAGAZINE/305259957
McNickle, M. (2014). 10 Medical Robots That Could Change Healthcare. Information Week. Retrieved from http://www.informationweek.com/mobile/10-medical-robots-that-could-change-healthcare/d/d-id/1107696?page_number=1
© 2014. AMN Healthcare, Inc. All Rights Reserved.