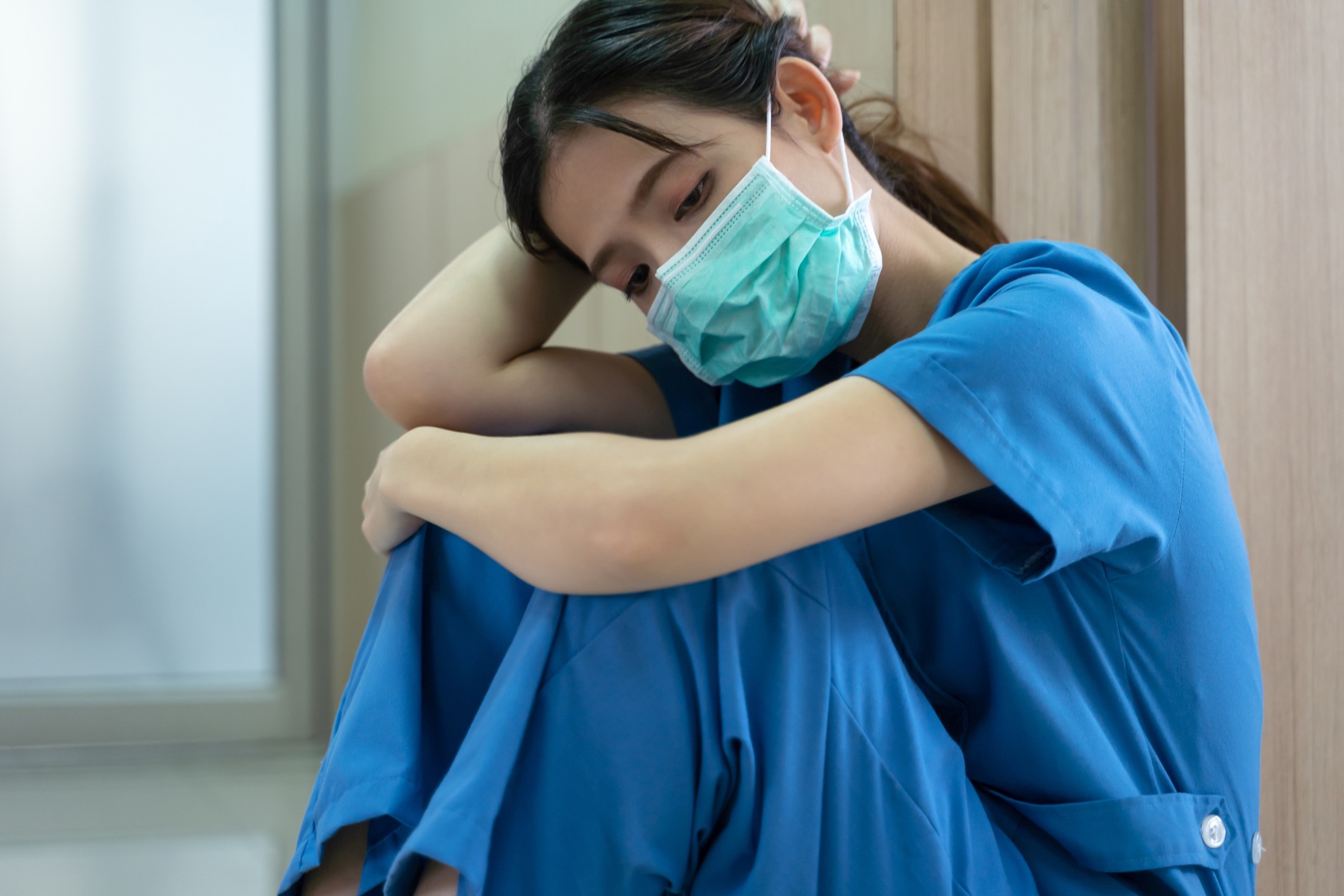 RN Warning: Irregular Sleep Can Be Dangerous
Did you know that the physical intensity of your job can affect your overall sleep patterns? A new study has found that people who work in physically demanding jobs are more likely to have either long sleep cycles (9 or more hours per night) or very short sleep cycles (6 or fewer hours per night). The results of the study conducted at the Perelman School of Medicine at the University of Pennsylvania were presented at the SLEEP 2013 annual meeting of the Associated Professional Sleep Societies in Baltimore in early June.
Why Sleep Duration Matters
Most nursing positions are considered high activity. Bedside nurses spend most of their shift on their feet, lifting heavy items, transporting and positioning patients and constantly moving between patients, supplies and the nursing station. In addition, the constant concern for patients' well-being and demands from other members of the healthcare team can make nursing very stressful. Combine high stress levels with moderate to high physical activity and sleep cycles may be impacted, further compounding stress and physical exhaustion. Sleep hours make a difference.
There are a number of health impacts that can result from being either a long or a short sleeper. Both long and short sleepers show an increased risk for cardiovascular disease and diabetes, as well as having a shorter life span and decreased psychological functioning compared to those who sleep seven to eight hours a night. Short sleepers also have an increased risk for high blood pressure, metabolic disease and weight gain over time, which leads to obesity.
How Scheduling Impacts Sleep
According to sleep medicine expert Ann E. Rogers, PhD, RN, FAAN, Edith F. Honeycutt Chair of Nursing and professor and director of the graduate program for the Nell Hodgson School of Nursing at Emory University, nurses' work schedules are the major culprits in preventing them from getting a healthful amount of sleep. Nurses who are getting less than the optimal amount of sleep are putting both their patients and themselves at risk.
Because sleep loss can result in decreased short-term memory and decreased ability to focus, sleep-deprived nurses are more likely to make medication errors or fail to notice subtle changes in their patients' conditions.
In addition to the health risks, overtired nurses are more likely to be involved in a motor vehicle accident driving to or from work. That's because sleep deprivation can affect people in much the same way that alcohol consumption does. A 1999 study, "Quantifying the Performance Impairment Associated with Fatigue," published in the Journal of Sleep Research, found that after just 17 hours of wakefulness, cognitive and psychomotor performance decreases to that of someone with a .05 percent blood alcohol level (like consuming 1-2 drinks). After 24 hours without sleep, impairment equals that of someone with a 0.10 percent blood alcohol level – the level considered legally drunk in the United States.
Despite such findings, the issue of nurses working and driving home fatigued continues to be a problem. Rogers advises that nurses need to be aware of the number of hours they are working and to make sleep a priority. Sleep is critical for health and optimal functioning. Nurses need to proactively prioritize their own health, by ensuring that they get enough rest between shifts. Optimally, shifts should not last longer than 12 hours, or be scheduled consecutively for more than three days during a single work week. Stress management, healthy eating and adequate sleep are vitally important for nurses.
Start taking better care of yourself today so that you can provide better care for your patients tomorrow. For more tips on preventing and relieving stress, check out RN.com's course, Stress Relief for the Healthcare Professional.
References
Barilla, H. E., Corbitt, C. B., Perlis, M. L., Chakravorty, S., and Grandner, M. A. (2013). Are those with more physically demanding jobs more likely to exhibit short/long sleep duration? SLEEP, 36 (Abstract Supplement): A325-326.
Lamond, N., & Dawson, D. (1999) Quantifying the performance impairment associated with fatigue. Journal of Sleep Research, 8 (4), 255-62.
© 2013. AMN Healthcare, Inc. All Rights Reserved.
Biography
The daughter of an RN, Megan Murdock Krischke has been writing about nurses and nursing since October 2006. Megan lives in Durango, Colorado where she and her husband lead a campus ministry for Native American college students and are raising two small children.