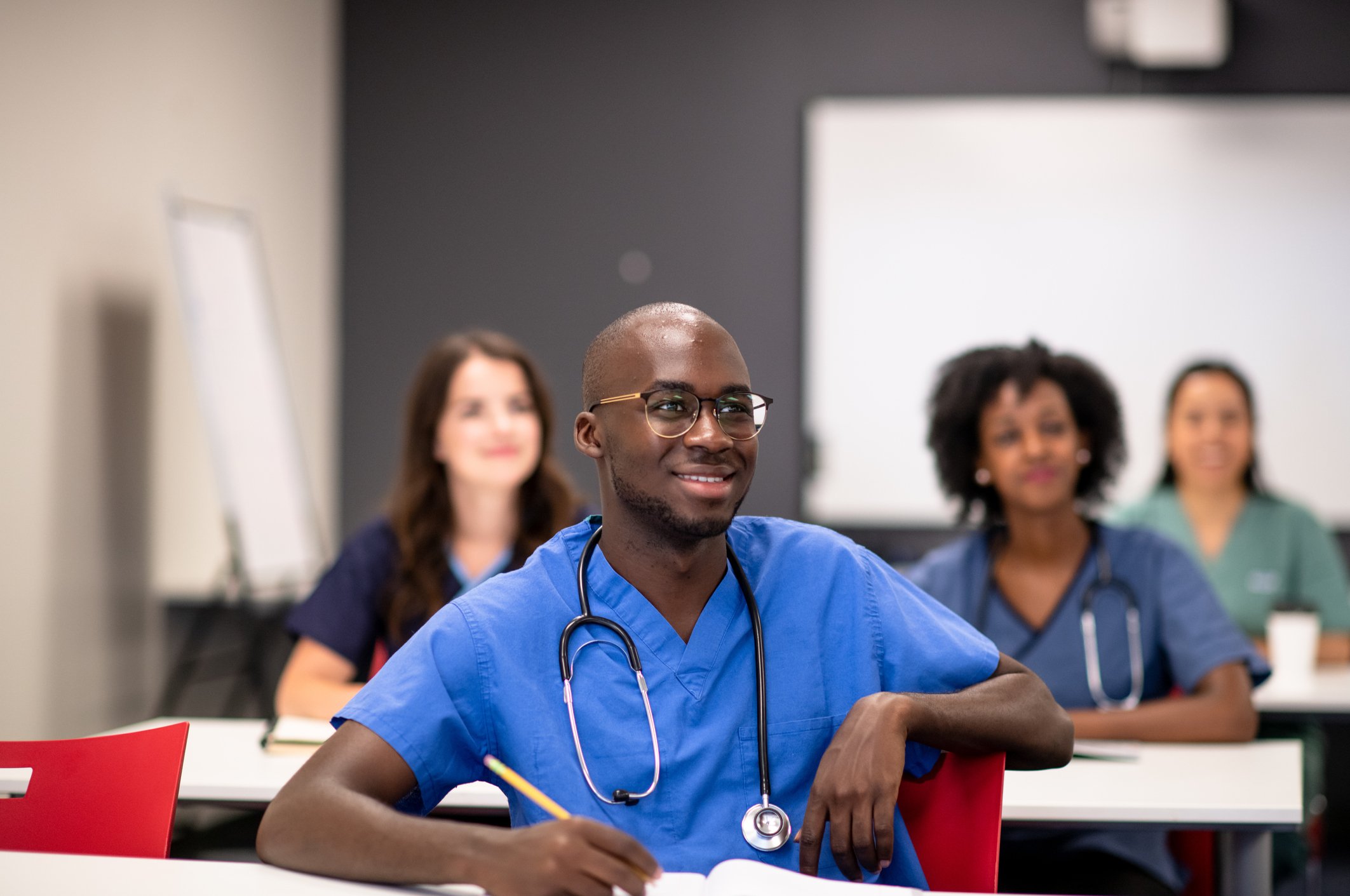 Professional Development in Nursing: Continuing Education
Over the past few months, RN.com has presented articles on the aspects of
Nursing Professional Development (NPD). Topics previously covered were: membership in professional nursing organizations and the value of nursing conferences. This month we are taking a look at continuing education -- both continuing education required for licensure and academia.
Nursing Licensure and Education
Nearly every state in the nation requires nurses to earn a predetermined number of continuing education (CE) hours to maintain their professional license. If you are a certified nurse, chances are you have additional CE requirements in order to maintain your certification. The importance of this education cannot be overstated. In 2011, Witt stated, "The amount of knowledge required to take care of critically ill patients cannot be obtained simply through experience on the unit or at the bedside." How you get your knowledge is up to you. Several options are available:
Take courses developed by your institution's education department or unit educators
Attend a nursing conference
Take a class at a local college
Utilize an online service, such as RN.com
Regardless of where you obtain your CEs, always remember to confirm that the provider is accredited by the American Nurses Credentialing Center (ANCC, 2015). One of the primary goals of the ANCC is to recognize excellence in continuing education providers. Organizations accredited by ANCC use "… evidence-based criteria to plan, implement and evaluate the highest quality CE activities" (ANCC, 2015). Always strive for excellence in your education; you and your patients deserve it.
Continuing Education Academia
A fact not well known to nurses is that, while enrolled in college, earned credits can be used to fulfill continuing education requirements; something to consider if working on a higher degree in nursing. Don't worry if your schedule does not allow you to attend classes at your local university or college. There are several online options available. Online CE services offer the flexibility of being able to attend class at your convenience. Any time, night or day, in any location -- your classroom is always open.
Continuing education should never be considered a burden. Nurses who are engaged in their professional development use continuing education opportunities to increase their knowledge base, not just refresh it.
Continuing education courses come from many different sources, including college credits. So, put your thinking caps on and take courses that not only interest you but also challenge you.
To fully understand your continuing education requirements please consult with your individual state board of nursing.
For more courses on Professional Development check out these options available on RN.com: Professional Nursing Practice: An Update; Cultural Competence and Bringing Evidence-Based Practice to Life.
References:
© 2016. AMN Healthcare, Inc. All Rights Reserved.