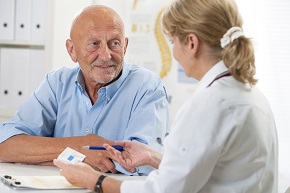 Minimizing Overuse of Common Medical Therapies
The Joint Commission (TJC) and the American Medical Association Convened Physician Consortium for Performance Improvement® (PCPI®) advisory panel are recommending a series of specific strategies to reduce five commonly used medical interventions that may not always be necessary. The overuse of antibiotics for viral upper respiratory infections (URIs), over-transfusion of red blood cells, over-use of tympanostomy tubes for middle ear effusion of brief duration, early-term non-medically indicated elective delivery, and elective percutaneous coronary intervention (PCI) are the five interventions under examination.
Overuse has been described as the provision of medical interventions or treatments that provide zero or negligible benefit to patients, potentially exposing them to the risk of harm (Zhani, 2013). Overuse of these medical interventions affects millions of patients and can drive up health care costs, with an estimated $1 billion spent annually on unnecessary antibiotics for adults with viral upper respiratory infections alone (Zhani, 2013). According to the Centers for Disease Control & Prevention (CDC), antibiotic resistance is one of the world's most pressing public health threats, and the widespread overuse and inappropriate use of antibiotics continue to fuel an increase in antibiotic-resistant bacteria (CDC, 2013).
The paper "Proceedings from the National Summit on Overuse," provides detailed recommendations on curbing overuse of these five identified medical interventions or treatments, as well as an overview of the 2012 National Summit on Overuse. The advisory panel work groups that tackled the five areas of overuse are suggesting common strategies to limit the overuse of these interventions and safeguard patient safety.
The advisory panel also recommended specific interventions for each of the five areas targeted for reduction. Among the recommendations are:
Antibiotic Use for Viral Upper Respiratory Infections:
Recommend developing clinical definitions for viral and bacterial upper respiratory infections, aligning current national guidelines that are contradictory, partnering with the U.S. Centers for Disease Control and Prevention (CDC), and initiating a national education campaign on the overuse of antibiotics for viral upper respiratory infections.
Appropriate Blood Management:
Recommend developing a tool kit of clinical education materials, expanding education on transfusion avoidance and appropriate alternatives to transfusion, and developing a separate informed consent process for transfusion that communicates the risks and benefits.
Tympanostomy Tubes for Middle Ear Effusion of Brief Duration:
Recommend developing performance measures for appropriate use of tympanostomy tubes, determining the frequency with which tympanostomy tubes are performed in otherwise healthy children, and focusing national research on issues related to tympanostomy tubes, including the role of shared decision-making with parents and other caregivers.
Early-term non-medically Indicated Elective Delivery:
Recommend standardizing how gestational age is calculated, making the early elective deliveries indications and exclusion list as comprehensive as possible to improve clinical practice, and educating patients and doctors about the risks of non-medically indicated early elective deliveries.
Elective Percutaneous Coronary Intervention:
Recommend standardizing reporting in the catheterization and interventional procedures report, encouraging standardized analysis/interpretation of non-invasive testing for ischemia, focusing on informed consent, promoting patient knowledge and providing public/professional education.
Overuse of these common therapeutic interventions can cause many untoward side effects and poor patient outcomes (Zhani, 2013). It is hoped that the recommendations from the summit will raise awareness to help doctors and patients make better decisions and ultimately improve patient safety.
References:
Centers for Disease Control & Prevention (2013). Antibiotics Aren't Always the Answer. Retrieved from CDC - Antibiotics Aren't Always the Answer Zhani, E. (2013). Two Leading Health Care Quality Organizations Recommend Strategies to Minimize Overuse of Five Treatments: Appropriate Use Will Improve Quality and Safety of Patient Care; Extend Finite Health Care Resources. The Joint Commission, July 10, 2013. Retrieved from TJC - Strategies to Minimize Overuse