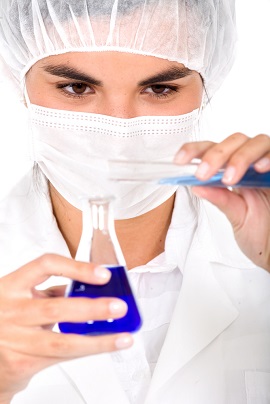 Drugs for Treating Obesity Available after 13-Year Wait
More than one-third of U.S. adults (37.5 percent) are obese today and obesity contributes to many of the leading causes of preventable death in the country, including heart disease, stroke, type 2 diabetes, and certain types of cancer (CDC, 2012). Recent research calculates obesity as accounting for nearly 21 percent of U.S. healthcare costs, or roughly $190 billion a year (Cawley & Meyerhoefer, 2012).
Weight-loss drugs have long been explored in an effort to help control this growing health problem — and the related healthcare costs. Recently, the Federal Drug Administration (FDA) approved two drugs for long-term weight management, the first in more than 13 years.
Belviq® (lorcaserin) and Qsymia® are prescription medications that are administered as life-long therapies in patients who tolerate and respond well to them. The medications are designed to be used in combination with a lifestyle modification program that includes healthy nutrition for weight-loss management, exercise, smoking cessation, and stress management.
Candidates are adults over the age of 18 who have a body mass index of 30 or greater (obese), or 27 or greater (overweight) with at least one other weight-related condition (FDA, 2012).
Belviq® is a 10 mg tablet taken twice a day that works by activating the part of the brain that controls hunger. In clinical trials, 47 percent of patients lost at least 5 percent of their weight, compared with 23 percent of patients treated with a placebo. Belviq® should be discontinued if a patient fails to lose 5 percent of their weight after 12 weeks of treatment, as it is unlikely that continued treatment will be successful (FDA, 2012).
Qsymia ®, a combination of phentermine (an appetite suppressant) and topiramate (an anti-epileptic drug) is administered once daily, with patients starting at the lowest dose (3.75 mg phentermine/23 mg topiramate extended-release), then increasing to the recommended dose (7.5 mg/46 mg). The average weight loss in clinical trials ranged from 6.7 percent (lowest dose) to 8.9 percent (recommended dose) over those taking a placebo. If after 12 weeks a patient has not lost 3 percent of his or her weight on the recommended dose, treatment should be discontinued or increased to the highest dose. If after an additional 12 weeks a patient does not lose at least 5 percent of his or her weight, Qsymia® should be discontinued gradually (FDA, 2012).
Prior to the approval of Belviq® and Qsymia®, the only prescription drug approved for long-term treatment of obesity was orlistat, marketed as Xenical®. Orlistat is also sold over the counter in a lower dose format known as Alli®. The manufacturers of both Belviq® and Qsymia® are still required to perform long-term trials to examine the effect of these medications on the risk for heart attacks and strokes.
Belviq® and Qsymia®are meant to be used in conjunction with a balanced, reduced-calorie diet and exercise to achieve optimal weight loss. Lifestyle modification therapies, such as stress management, smoking cessation, nutrition counseling, and exercise programs are cornerstones of disease prevention and successful weight management. Using pharmacotherapies in isolation will not sustain long-term health benefits; a successful long-term weight-loss program must incorporate lifestyle changes and a holistic approach to weight management.
To learn more about the pharmacological management of obesity, visit the CDC's Adult Obesity Information Sheets.
References:
American Diabetes Association (2009). Diabetes Drug Helps Obese Adults Loss Weight. Cawley, J. & Meyerhoefer, C. (2012). The medical care costs of obesity: An instrumental variables approach. Journal of Health Economics, 31(1), 219-230. Centers for Disease Control & Prevention [CDC] (2012). Adult Obesity Facts. Federal Drug Administration [FDA] (2012).Medications Target Long-Term Weight Control.