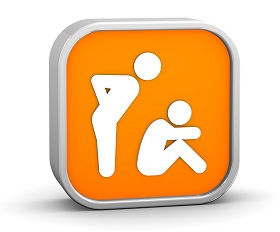 Bullying: A Persistent Problem in Nursing
Like schoolyard bullying, workplace bullying involves a real or perceived imbalance of power and repetition of negative behavior. The behavior can be overt, such as yelling or threatening, or it can be more insidious and passive, like refusing to cooperate or perform necessary tasks. The American Nurses Association (ANA) reports that between 18 and 31% of nurses have experienced bullying behavior at work (ANA, 2012).Bullying: A Persistent Problem in Nursing
Whatever forms it takes, bullying is a serious, complex, and ongoing problem in the health care workplace, which can lead to demoralization and decreased job satisfaction, as well as feelings of isolation, anxiety, sadness, and depression.
Bullying can also cause harm to patients. In a 2008 Sentinel Alert that addressed disruptive behaviors, The Joint Commission (TJC) noted that "intimidating and disruptive behaviors can foster medical errors and (lead) to preventable adverse outcomes" (TJC, 2008).
In addition, nurse bullying is costly for health care employers. It often results in increased turnover when nurses who are bullied choose to quit their jobs, rather than remain in a work environment that makes them miserable. A 2009 MedSurg Nursing article by John Murray noted that "bullying in the workplace can cost over $4 billion yearly" (Murray, 2009). Over the last decade or so, there has been a significant amount of research into the bullying phenomenon. Reports document the existence of two kinds of bullying: Vertical bullying which involves a manager bullying nurses under his or her supervision, and horizontal bullying which occurs when nurses bully their colleagues.
But workplace bullying is not just experienced nurses "hazing" the newer nurses, noted Renee Thompson, RN, MSN, founder of RT Connections and author of "Do No Harm" Applies to Nurses Too! Younger, more tech-savvy nurses sometimes behave rudely and condescendingly to veteran nurses, who may take longer to adapt to new technology (Thompson, 2012)."There's this kind of arrogance that the newer nurses have that they bring into the work environment, and they pick on the older nurses for being slow," said Thompson.
Many experts say that even more specific information about bullying is needed to help create effective interventions and solutions in the workplace. The ANA released a second edition of the guidance booklet Bullying in the Workplace: Reversing a Culture last year (ANA, 2012). Now it's preparing to launch a new health risk assessment, which will include questions about factors that could affect the health and safety of nurses, and will include questions about bullying, said Jaime Dawson, MPH, senior policy analyst for the ANA's department for health, safety and wellness. The idea is to understand the nurse's work environment and how they are affected by bullying. This new information will guide the initiative, moving forward.
There is an ongoing need for more research to evaluate the effectiveness of various bullying interventions in the health care workplace, according to Shellie Simons, Ph.D., RN, associate professor at the University of Massachusetts Lowell's School of Nursing. Currently, there's little evidence-based research that shows the value of one intervention versus another. Without that kind of evaluation, hospitals must rely on anecdotal evidence and suggestions. This type of research may be difficult but it's necessary, Simons said.
One problem that seems to perpetuate bullying in health care is the underreporting of threatening and intimidating behavior. The Joint Commission's Sentinel Alert cited an Institute for Safe Medication Practices survey that found that 40% of clinicians have "kept quiet or remained passive during patient care events rather than question a known intimidator."
The Emergency Nurses Association's (ENA's) 2011 Emergency Department Violence Surveillance Study of 7,200 emergency nurses found similar results, noting that the majority of respondents who said they were victims of physical or verbal abuse never filed a complaint. Note that the perpetrators of the workplace violence outlined in the ENA study included patients, as well as colleagues and supervisors (ENA, 2011).
In 2009, TJC began requiring that organizations establish a code of conduct that defines and distinguishes acceptable and unacceptable behaviors to maintain their accreditation. But it's not enough to just put an anti-bullying policy in place. Leaders must also ensure that everyone is aware of the organization's anti-bullying policy and the ramifications of violating it. They must also consistently enforce their anti-bullying policies.
The ENA's violence surveillance study found that nurses working in environments with reporting policies were less likely to experience some of the behavior associated with bullying. The authors found that "The presence of reporting policies (especially zero-tolerance policies), were associated with lower odds of physical violence and verbal abuse." They also noted the importance of leadership support, noting that when hospital administration and ED management are committed to addressing the issue, nurses are less likely to experience workplace violence.
Health care employers should make sure that they are very clear about their expectations for behavior and even provide very specific examples of what's acceptable and what's not. Something that seems very common-sense to some may not be so obvious to others, Simons said.
Organizations should also consider any factors that might contribute to disruptive behavior and investigate those as well. The highly-stressful nature of the job could be playing a role in creating or fostering negative behavior. Systemic factors of the healthcare environment, such as cost containment or productivity expectations, also put pressure on nurses and other healthcare personnel that may be driving disruptive behavior.
Biography:
Larson is a freelance writer who focuses on healthcare issues. Jennifer has a master's degree in journalism from the University of Maryland. She lives in Nashville, Tennessee, with her husband and two sons.
References:
Nurses Association [ANA], (2012). Bullying In the Workplace. Nursing Insider News.
Emergency Nurses Association [ENA], (2011). Violence in the Emergency Department: Findings from the ENA Violence Surveillance Study.
Murray, J. (2009). Workplace Bullying in Nursing: A Problem That Can't Be Ignored. Professional Issues, MedSurg Nursing September / October 2009, 18(5).
The Joint Commission [TJC], (2008). Sentinel Event Alert, Issue 40: Behaviors that undermine a culture of safety, July 9, 2008.
Thompson, R. (2012). "Do No Harm" Applies to Nurses as Well. InCredible Messages, Press.