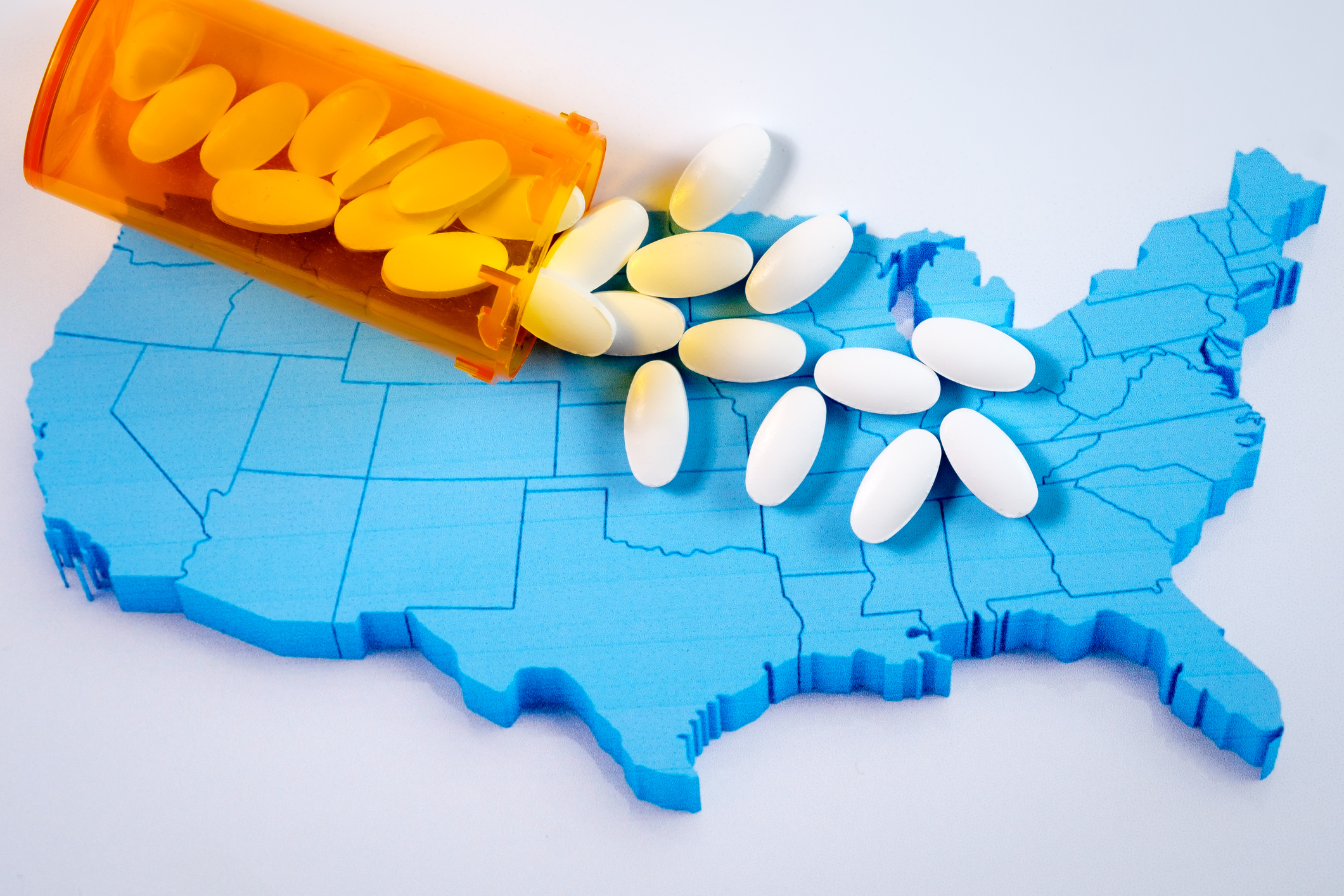 Understanding the National Opioid Crisis
It is no secret that the United States is in the middle of a national opioid crisis! Data supports that this epidemic is fueled not only by increased use of prescription opioids but also by an increase in the use of heroin and illegally-produced fentanyl. Confounding the data is that 20% of the death certificates for drug overdose deaths do not list the type of drug taken. Thus, the true extent of the epidemic may be underestimated.
The opioid crisis began as well intended attempt by healthcare professionals to effectively address their patients' pain (Morone & Weiner, 2013). Assessment of pain began to be referred to as the fifth vital sign and physicians began to prescribe opioids with greater frequency. As opioids grew in popularity so did diversion and misuse (National Institute on Drug Abuse 2018). The opioid crisis was set in motion.
U.S. Department of Health and Human Services Five Priorities in Response to The Crisis:
Improve access to treatment and recovery services
Promoting use of overdose-reversing medications
Conduct better public health surveillance to better understand the scope of the crisis
Provide support for research on pain and addiction
Identify better pain management practices
In addition to these priorities, the National Institutes of Health is working to identify new ways to prevent opioid use, treat opioid addictions, and manage pain.
Most Common Prescription Opioids Causing Overdose Deaths:
Methadone
Oxycodone (OxyContin®
Hydrocodone (Vicodin®)
Most Common Drugs Involved in Illicit Opioid Overdose Deaths:
Heroin
Illegally manufactured fentanyl (Center for Disease Control [CDC] 2017b,)
Staggering Statistics:
One in four patients struggle with opioid addiction when treated with long-term opioid therapy in a primary care setting
66% of all drug overdose deaths involve opioids
115 people die daily from an opioid overdose
Opioid sales to healthcare facilities have quadrupled since 1999

WITH NO CHANGE IN THE AMOUNT OF PAIN REPORTED

Deaths from prescription opioids have more than quadrupled since 1999

There is a direct correlation between the increase in the number of opioid prescriptions and deaths

Approximately 30% of patients who are prescribed opioids for chronic pain use misuse them
As many as 12% of patients who use opioids develop an opioid use disorder
6% of those who misuse prescription opioids transition to heroin
80% of people who use heroin first misused prescription opioids (CDC, 2017b)
Risk factors
Risk factors for abusing prescription drugs or overdose include:
Obtaining overlapping prescriptions from multiple providers and pharmacies
Taking high daily dosages of prescription pain relievers
Having mental illness or a history of alcohol or other substance abuse
Prevention:
Treatment for chronic pain is challenging for healthcare providers because long-term use of opioids produces addiction in 25% of patients receiving long-term opioids. However, it is possible to reduce the amount of abuse while ensuring that patients have access to safe and effective pain management. Methods include:
Standardizing opioid prescription practices

The CDC Guideline for Prescribing Opioids for Chronic Pain. These guidelines focus on patients in the primary care setting with chronic pain (lasting more than 3 months or past the time of normal tissue healing), not including active cancer treatment, palliative or end-of-life care

Utilizing prescription drug monitoring programs (PDMP)

PDMPs use an electronic database to track controlled substance prescriptions to identify patients who are potentially misusing prescription drugs or those at risk for an overdose

Access to naloxone

Naloxone, a non-addictive, life-saving drug to reverse the effects of opioid overdose, should be made more available to first responders. This can be accomplished by:

Standing orders at pharmacies
Distribution through local, community-based organizations
Access and use by law enforcement officials
Training for basic emergency medical service staff on how to administer the drug (CDC, 2017b, c)
It is important that as a healthcare professional or a family member you are NOT judgmental; instead, be compassionate.
Substance use disorder is not a moral failing but a treatable medical condition
Acknowledge successes in recovery and encourage patients to maintain their program
Advocate for community programs to assist in substance use disorder recognition and treatment
Reach out and talk with the person who may have a problem, the earlier the treatment, the better the outcome can be
Educate your family and friends regarding prescription drug abuse
(SAMSHA, n.d.)
Drug addiction of any type is a serious liability to our country and people. Prescription drug misuse and overdose are preventable. It is up to all of us to provide a strong sense of family, promote emotional health, support prevention programs, and support treatment programs so that those people with substance use disorder can attain and maintain remission.
References
The Centers for Disease Control and Prevention (CDC). (2017a). Opioid Overdose.
The Centers for Disease Control and Prevention (CDC). (2017b). Opioid Overdose.
The Centers for Disease Control and Prevention (CDC). (2017c). Opioid Overdose.
Department of Heatlh and Human Services (2017). Secretary Price Announces HHS Strategy for Fighting Opioid Crisis.
Morone, N. E. & Weiner, D.K. (2013). Pain as the fifth vital sign: Exposing the vital need for pain education. Clinical Therapeutics. 35(11):1728-32. doi: 10.1016/j.clinthera.2013.10.001.
National Institute on Drug Abuse (2018). Opioid Overdose Crisis.
SAMSHA. (n.d.). Facts and recommendations from individuals and families.