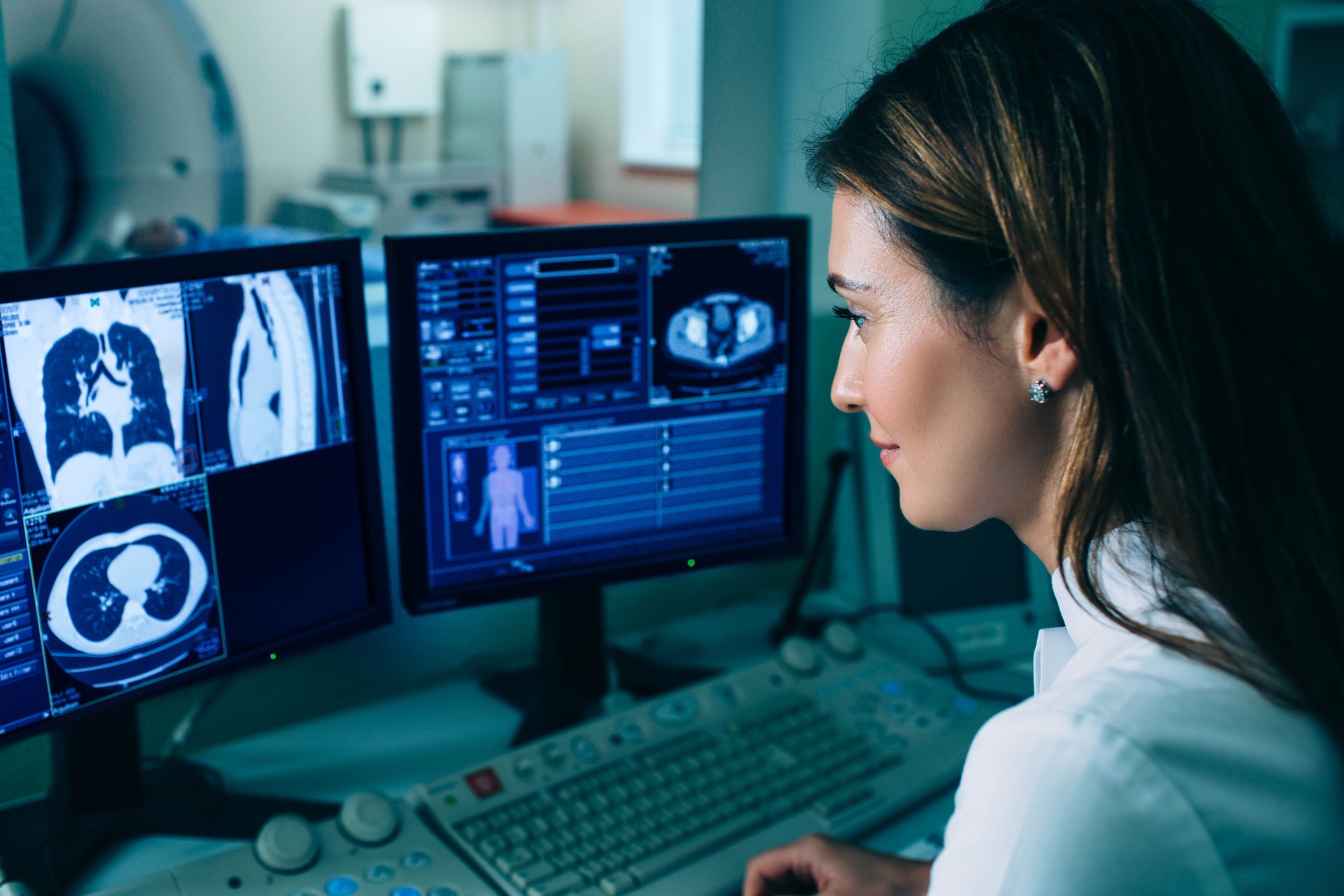 November Healthcare Professionals Celebration Radiologic Technologists
Radiologic technologists make up the third-largest group of health care professionals-surpassed in number only physicians and nurses. A primary responsibility of most technologists is to create images of patients' bones and internal organs for diagnostic purposes (American Registry of Radiologic Technologists (ARRT), 2019).
Radiologic Technologist's Responsibilities include:
Adjust and maintain imaging equipment
Precisely follow orders from physicians on what areas of the body to image
Prepare patients for procedures, including taking a medical history and
answering questions about the procedure
Protect the patient by shielding exposed areas that do not need to be imaged
Position the patient and the equipment in order to get the correct image
Operate the computerized equipment to take the images
Work with physicians to evaluate the images and to determine whether additional images need to be taken
Keep detailed patient records
Prepare and administer radiopharmaceutical agents
Assist with procedures
Angioplasty
Stent insertion
Administer radiation therapy to oncology patients
(ARRT, 2019; Bureau of Labor Statistics, 2019)
Education Requirements
Training to become a radiologic technician varies. In some cases training requires only that the individual complete a certificate program. More commonly radiologic technicians have an Associate's or Bachelor's degree. Course work taken includes radiologic physics, imaging, and procedures.
Radiologic technologists are supported by the American Registry of Radiologic Technologists (ARRT). AART is a leading credentialing organization that recognizes qualified individuals in medical imaging, interventional procedures, and radiation therapy. We offer certification and registration in a wide range of disciplines, helping people who work in medical imaging and radiation therapy to develop their careers. With more than 330,000 registrants, we promote high standards of patient care (ARRT, 2019).
Certifications for Radiologic Technologists are Available from:
American Registry of Radiologic Technologists (ARRT)
Hiring Requirements
Associate degree; bachelor's degree, postsecondary graduate certificates
Licensure and/or certification: contact your state for licensure requirements
Detail oriented
Interpersonal skills
Stamina
Math skills
Technical skills
Number of Jobs (2016)
241,700
Projected Job Growth (2016-2026)
30,300 or 13%
Median Salary
$61,240
Place of Employment
Hospitals: State, local, and private: 59%
Physician offices: 20%
Medical and diagnostic laboratories: 8%
Outpatient care centers: 6%
Federal government, excluding postal service: 3%
(Bureau of Labor Statistics, 2019)
Radiographic technologists are an essential part of the multidisciplinary team. With ongoing increases in technology, the demand for qualified radiographic technologists will continue to grow.
References
American Registry of Radiologic Technologists (ARRT). (2019). Web page. Bureau of Labor Statistics, U.S. Department of Labor. (2019). Occupational Outlook Handbook, Radiologic and MRI Technologists.