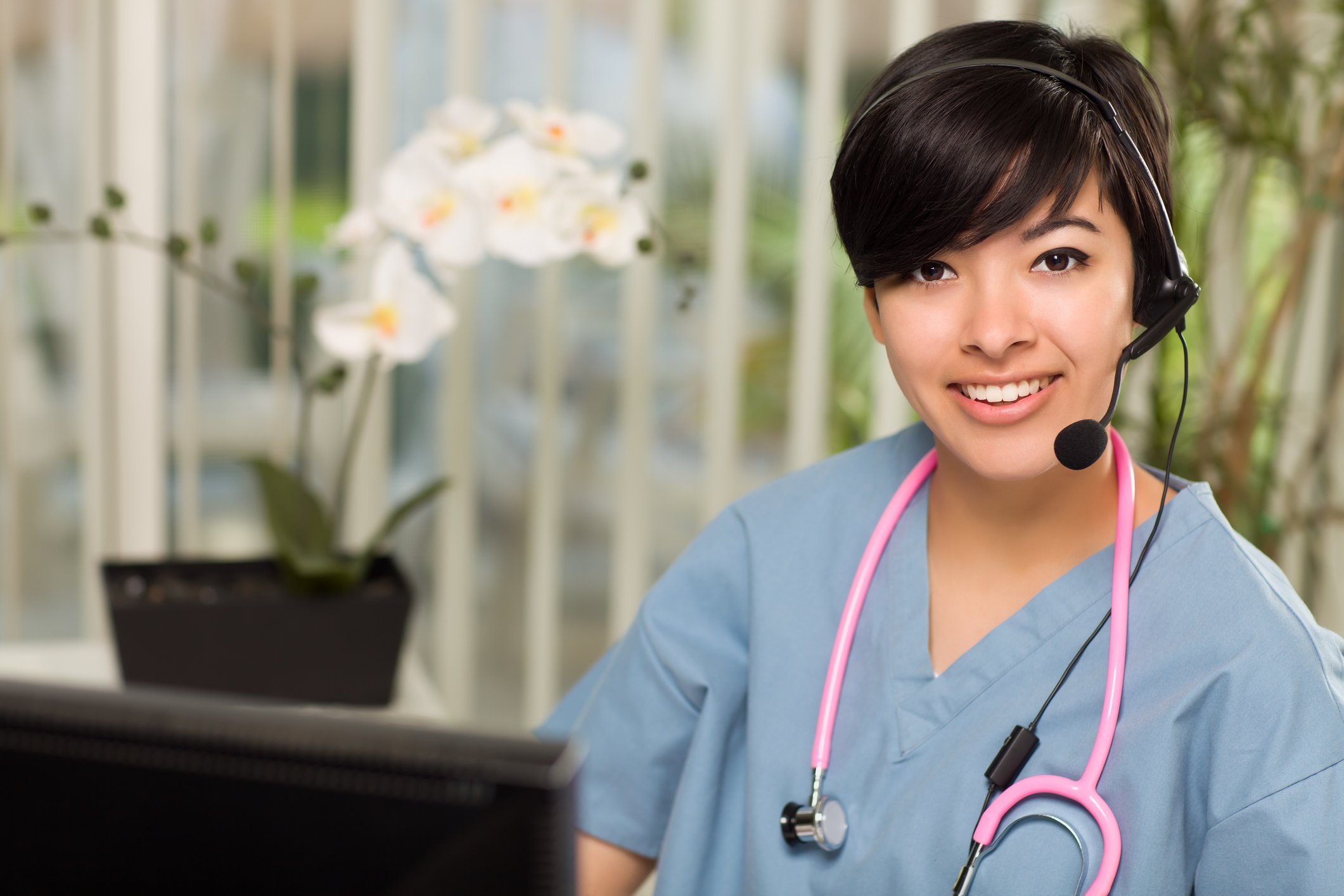 Telehealth: Crossing Barriers
Telehealth often used interchangeably with the term telemedicine, is an important use of technology in today's healthcare. It is the use of real-time interactive communication between parties. Telemedicine includes remote clinical services, such as between a patient and a provider at another site (Centers for Medicare & Medicaid Services, n.d.).
Telehealth uses electronic and telecommunications for long-distance healthcare, including education and non-clinical services. Technologies can include the internet, telephonic communication, videoconferencing, imaging, streaming media, and wireless communications (Office of the National Coordinator for Health Information Technology, 2017).
Benefits of telehealth include providing healthcare services to those patients in underserved or remote locations. This technology may also allow more patient independence, improve feelings of social isolation or depression, and promote patient dignity. Challenges can include limited assessment ability of the healthcare professional, inaccurate data provided by the patient, and difficulties with technology, including the patient's comfort with its use (O'Connell, 2015).
Important terms to know in Telehealth include:
Distant or Hub site:
A site at which the physician or other licensed practitioner delivering the service is located at the time the service is provided via a telecommunications system.
Originating or Spoke site:
Location of the Medicaid patient at the time the service being furnished via a telecommunications system occurs. Telepresenters may be needed to facilitate the delivery of this service.
Asynchronous or "Store and Forward":
Transfer of data from one site to another through the use of a camera or similar device that records (stores) an image that is sent (forwarded) via telecommunication to another site for consultation. Asynchronous or "store and forward" applications would not be considered telemedicine but may be utilized to deliver services.
Medical Codes:
States may select from a variety of HCPCS codes (T1014 and Q3014), CPT codes, and modifiers (GT, U1-UD) in order to identify, track and reimburse for telemedicine services.
Telehealth allows nurses to practice in various states by requiring licensure in his or her own state and in the state in which the patient resides (National Council of State Boards of Nursing [NCSBN], 2018). This licensure requirement can be fulfilled without additional licensure if the nurse holds multistate licensure. The nurse is held accountable for complying with all nursing practice laws in the state in which the patient is located. Although the remote, or compact, state may discontinue the multistate privilege, the resident or home state maintains the right to take disciplinary action against the holder of the license (NCSBN, 2018).
Organizations such as the American Telemedicine Association, are discussing additional licensure in telehealth practice guidelines, such as stroke, pediatrics, and mental health patients (American Telemedicine Association, 2017; Landi, 2017).
Nurses can work in various roles through telehealth. Consulting nurses, including telephone triage, is one type of position. Health education and care management are also functions of telehealth nurses. Experience as a registered nurse is important prior to beginning telehealth, as critical thinking, triaging, and clear communications are essential. Additional educational courses can assist in growing the knowledge required for these roles (American Academy of Ambulatory Care Nursing, n.d).
As healthcare continues to advance, nurses and other healthcare providers must stay on informed on the changes that impact practice. Telehealth is one such change. Understanding how telehealth works will allow clinicians to better serve their patient population.
References
American Academy of Ambulatory Care Nursing. (n.d.). Telehealth nursing practice. Centers for Medicare & Medicaid Services. (n.d.). Telemedicine. National Council of State Boards of Nursing (NCSBN). (2018). Original nurse licensure compact. O'Connell, P. (2015). Advantages and challenges to using telehealth medicine. Global Journal of Medical Research, 15(4), 19-22. Office of the National Coordinator for Health Information Technology. (2017). What is telehealth? How is telehealth different from telemedicine?