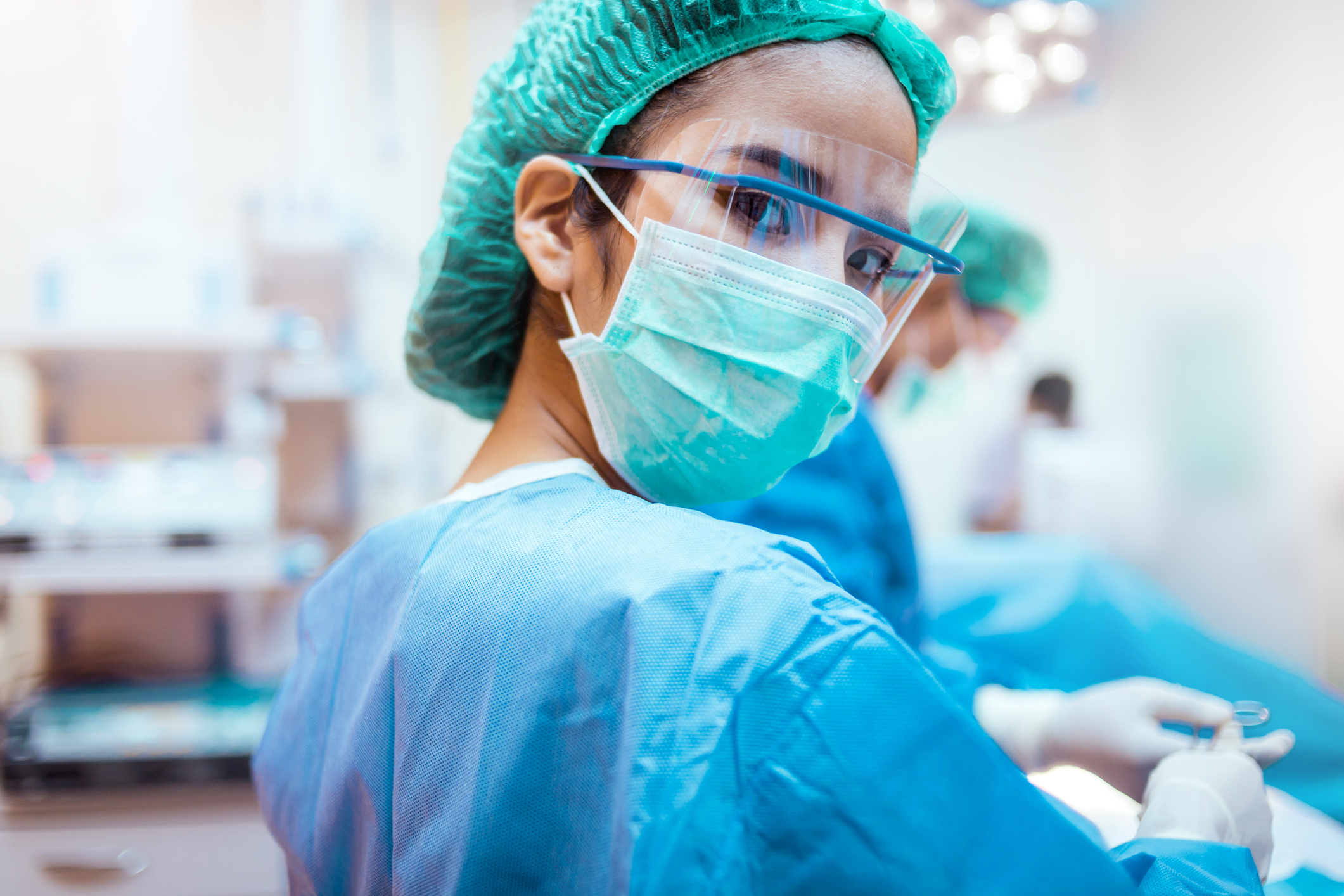 September Healthcare Professionals Celebration - Surgical Technologists
The surgical technologist also called Surg tech, scrub tech, surgical technician, or operating room technician is an allied health professional working as a part of a multidisciplinary team delivering surgical care. The surgical team consists of a surgeon, surgeon's assistant, circulating nurse, and anesthesia provider (Explorehealthcareers.org, 2018).
Surgical technologists work under the delegatory authority and supervision of the surgeon unless prohibited by state law or hospital policy (Explorehealthcareers.org, 2018).
Responsibilities of the Surgical Technician:
Prepare operating rooms
Sterilize equipment and ensure adequate supplies for surgery
Ready patients for surgery

Transporting patients
Positioning patients
Disinfecting surgical site
Draping patient

Assist surgeons, first assistants, and RNs during surgery
Count supplies and instruments
Maintain a sterile environment
(Bureau of Labor Statistics, 2019)
According to the Bureau of Labor Statistics (2019), the projected job growth for surgical technicians is great, projecting a 12% increase in demand for qualified surgical technicians in the coming years. Consider these statistics:
Hiring Requirements
Associate degree
Postsecondary nondegree award
Detail oriented
Dexterity
Integrity
Stamina
Stress-management skills
Number of Jobs (2016)
Projected Job Growth (2016-2026)
Median Salary
Place of Employment
Healthcare facilities: 71%
Outpatient facilities: 11%
Physician offices: 11%
Dentist offices: 4%
Surgical technologists are supported through membership in the Association of Surgical Technologists (AST). As the oldest and most widely recognized professional organization for surgical technologists, AST's primary purpose is to ensure that surgical technologists possess the knowledge and skill sets to administer the highest quality of care for every patient (Association of Surgical Technologists (AST), 2019).
Surgical technologists who desire certification:
Must graduate from a program accredited by the:
Commission on Accreditation of Allied Health Education Programs (CAAHEP) or
The Accrediting Bureau of Health Education Schools (ABHES)
Be trained in a military program
The surgical technologist may choose to be certified by:
The National Board of Surgical Technology and Surgical Assisting

Certified Surgical Technologist (CST)

The National Center for Competency Testing

Tech in Surgery – Certified or TS-C (NCCT)

Both avenues for certification require documenting critical skills, passing an initial exam, and continuing education to maintain certification (AST, 2019).
The job of a surgical technologist is not for the faint of heart. Long hours spent standing, moving equipment and patients while maintaining aseptic and/or sterile conditions is demanding on the physical well-being of these important members of the surgical team. However, the rewards of the profession include making a valuable contribution to the surgical team and patient outcomes.
References
Association of Surgical Technologists (AST). (2019). Web page. Bureau of Labor Statistics, U.S. Department of Labor (2019). Occupational Outlook Handbook, Surgical Technologists. ExploreHealthCareers.org. (2018). Surgical Technologists.