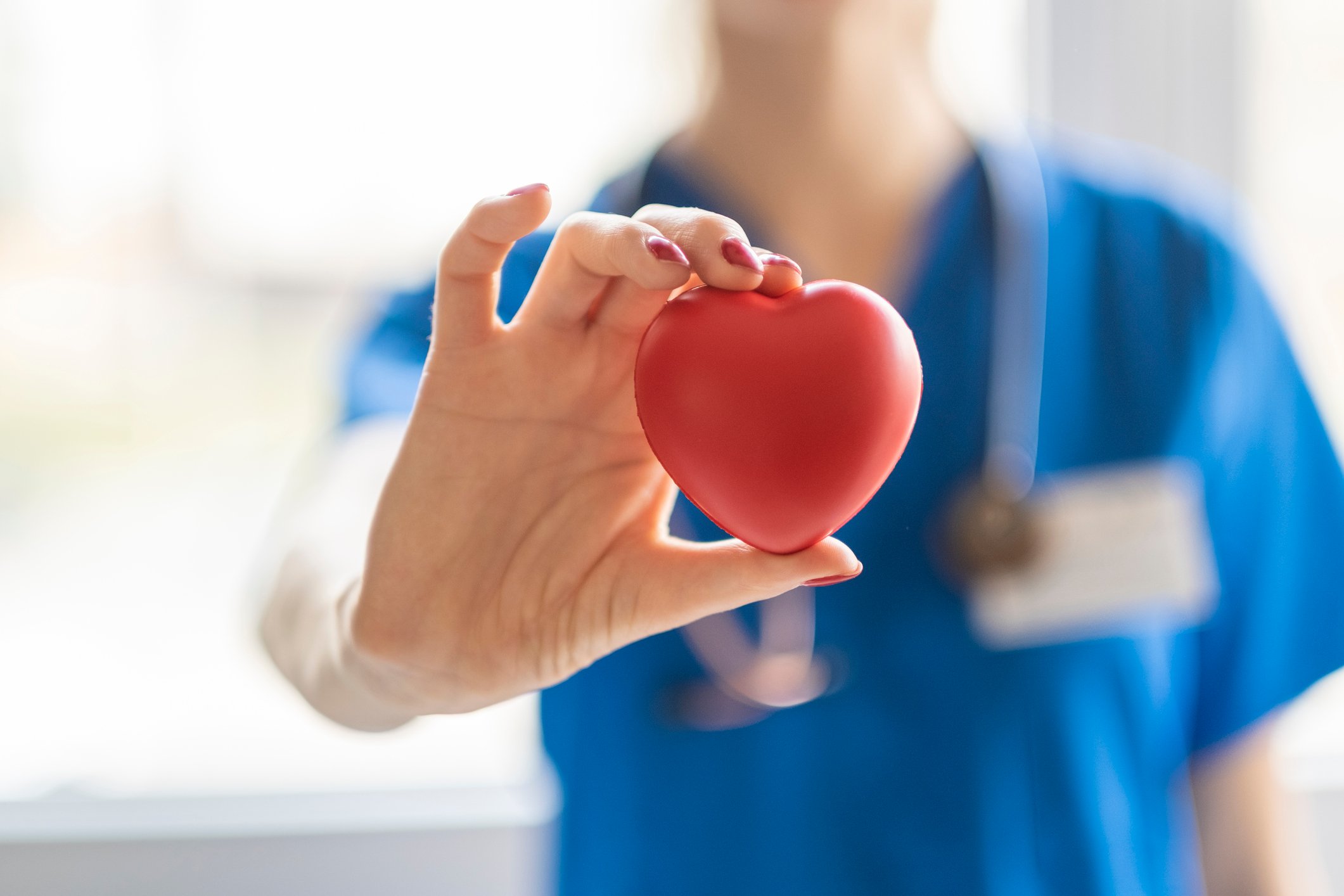 Saving Lives: Organ & Tissue Donations
By becoming an organ donor, one person can save the lives of up to eight people and improve the lives of dozens -- mothers and daughters, fathers and sons, brothers and sisters -- who are desperately in need of a transplant (Obama, 2016).
In order to increase the rate of successful organ donation, the federal government, Joint Commission (TJC), and many states have disseminated requirements promoting the opportunity for donation. The Omnibus Reconciliation Act (OBRA) of 1986 required that all hospitals receiving funding from Medicare and Medicaid have policies in place to identify potential organ donors and to inform families of the donation process. OBRA also requires that families are asked about donations when a member dies.
2018 Record-breaking Year for Three National Statistics:
More than 36,500 transplants

Sixth consecutive record-breaking year

6,900 living donors
More than 10,700 deceased donors

Eight consecutive record-breaking year
(United Network for Organ Sharing (UNOS), 2019)
These results are great when you consider only 36% of Americans are registered donors. We need to ask ourselves why the discrepancy is when 90% of Americans agree that donations save lives (Wakefield, 2016).
Who is Responsible for Guaranteeing Organ Allocation Fairness?
The Organ Procurement and Transplantation Network (OPTN) is a national sharing system to guarantee among, other things, fairness in the allocation of organs for transplant; maintains a national database of all patients in the U.S. waiting for a transplant.
OPTN is managed by United Network for Organ Sharing (UNOS), a private, non-profit organization, which manages the contract for the U.S. Department of Health and Human Services (UNOS, 2019).
Other agencies involved in organ donation are Organ Procurement Organizations (OPO), which are responsible for increasing the number of registered donors and coordinating the donation process. There are currently 58 OPOs in the United States. OPOs must be certified and abide by the Centers for Medicare and Medicaid Services (CMS) regulations. By federal law, all OPOs must be members of OPTN. Additionally, OPOs are members of the Association of Organ Procurement Organizations.
The process to organ harvesting is not complicated but it is detailed. The actual steps for each state may differ slightly, but most processes are guided by the OPO of the region.
The Basic Steps for Organ Donation:
Death confirmation or inability to live without life-support
Referral to the OPO
Determination of medical suitability
Consent
Some states require education for re-licensure, if you don't know if you reside in a state with this type of requirement, ask. New Jersey is one state requiring education for licensure. To learn more about the New Jersey regulations, review the RN.com course: New Jersey Organ and Tissue Donation Course.
Donation is critical to those on the waitlist. Knowing your institution's policy on donation, the state regulations, and the name of the OPO in your area can help you bring the patient's end-of-life journey to an equitable end.
References
Obama, B. (2016). Presidential Proclamation: National Donate Life Month, 2016.
United Network for Organ Sharing. (UNOS). (2019). Data.