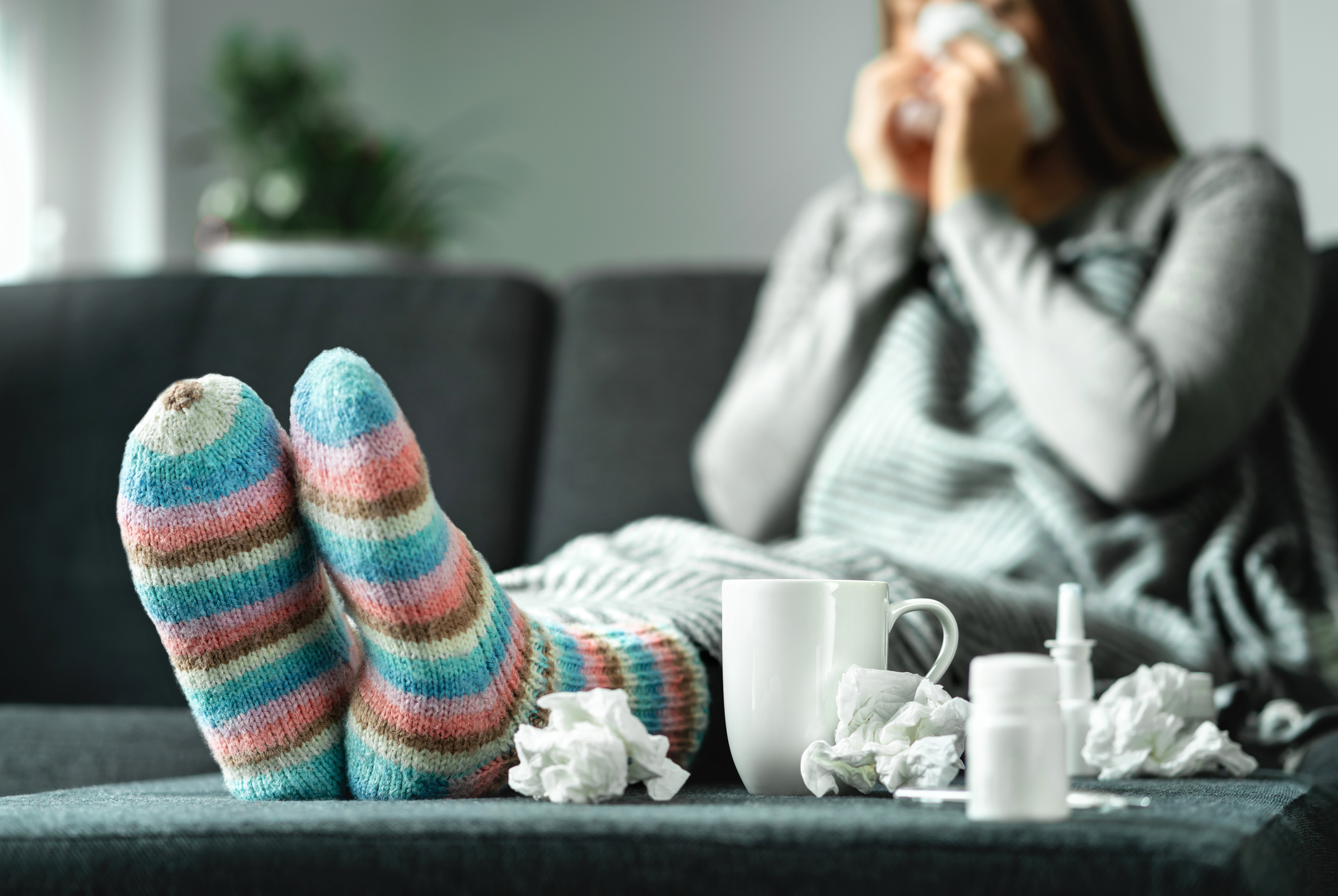 2019-2020 Flu Season
The 2019-2020 flu season is in full swing. Are you safe from the flu this year? Did you get your flu vaccine?
According to the Centers for Disease Control and Prevention: Between 3% and 11% of the US population get symptomatic flu every year. This is an average of 8%. Of this number:
Children under the age of 17 years are at the greatest risk to be ill from the flu
Adults 65 years and older are at the least risk to be ill from the flu
Every year the CDC uses advancements in knowledge of influenza vaccines to select the viruses for the seasonal flu vaccine. This is due in part to the influenza virus' ability to constantly change.
There are Only Four Types of Influenza Viruses:
Influenza A:

Cause of annual seasonal epidemics
There are potentially 198 different Influenza A subtypes, 131 have been detected
Only influenza virus to cause flu pandemics

Occur when new and very different virus mutations emerge and infects people and spreads efficiently

Influenza B:

Cause annual seasonal epidemics

Influenza C:

Cause mild illness
Does not cause epidemics

Influenza D:

Affects cattle not humans
Statistics from the 2019-2020 Flu Season:
2.7/1000 cases have required hospitalization (like other recent seasons)
There is a 4.8% mortality rate down from 6.4%
6 pediatric deaths have been reported
3.5% of healthcare provider visits were for the flu

This is higher than the national baseline of 2.4%
Protecting Yourself and Patients from Getting The Flu:
Hand hygiene
Cough hygiene (cough into a tissue or your upper arm not in your hands)
Get vaccinated, everyone over the age of 6 months should be vaccinated

169.1 million doses have been distributed

Avoid close contact
Stay home when you are sick
Avoid touching your nose, mouth, and eyes
Clean and disinfect frequently touched surfaces
What if You Get the Flu?
If you are healthy, stay home and avoid contact with others

If you are very sick or in a high-risk group:




Go to your healthcare provider within 48 hours of start of symptoms

Get an antiviral medication

Will shorten and make symptoms milder

Will help prevent serious flu complications like pneumonia

Stay home except to go to your healthcare provider
We still have a long way to go this flu season. Influenza prevention should be a priority. Get vaccinated, cover coughs, and stay home if you are sick. Pretty simple recommendations; but they can do a lot to keep you and others from getting sick.
Click here to see the recommended vaccines for age-specific populations.
References
Centers for Disease Control and Prevention. (2019). How does flu make you sick?