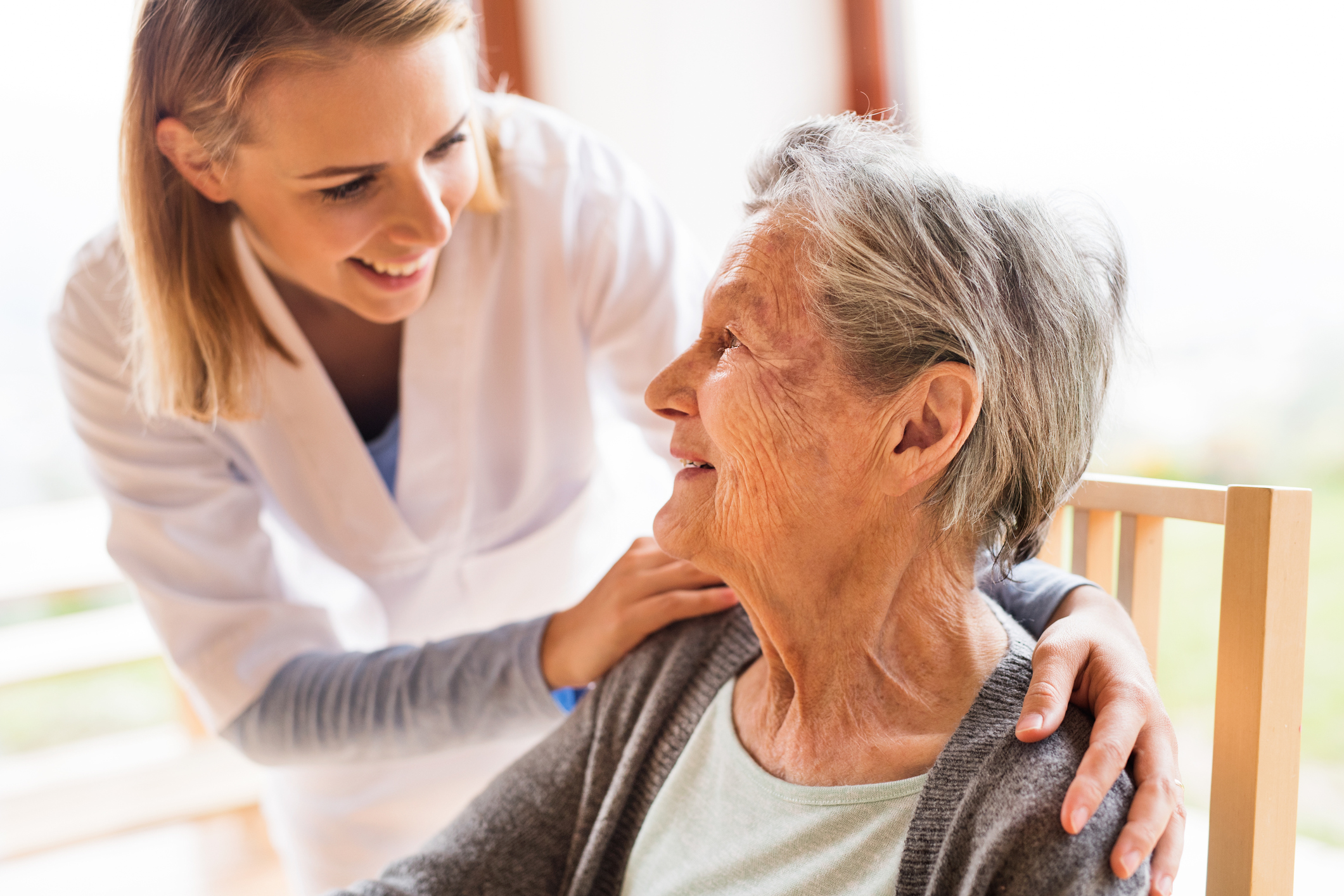 Nursing Skills for Working with Elderly Patients
Do you have what it takes to work as a nurse in geriatric specialties?
With the Baby Boomer generation coming of senior age, the numbers of elderly patients requiring specialized care are increasing, and so are the demands for geriatric nursing skills. According to the recent U.S. Health and Human Services report, that the portion of Americans over the age of 65 is expected to rise to 21.7 percent of the total population by 2040.
While basic nursing skills are important for all types of patients, a geriatric nurse requires a specialized skill set to meet the needs of the elderly. What does it take to become a compassionate and highly effective geriatric nurse?
Discover the nursing skills you need to work in this rewarding and lucrative healthcare niche. Then, check out Americanmobile.com to apply for your next position.
An Acute Eye on Preventive Care
Prevention is a key component of any healthcare treatment plan, but it's essential for many elderly patients. Older individuals don't always recover quickly from injuries or illnesses. Whether geriatric patients are being treated in a facility or in outpatient settings, RNs must combine basic nursing skills with preventive measures to help keep patients feeling great.
Common prevention measures include:
Involving the family or other support systems in education, treatment planning, and discharge instructions
Working with patients or support systems to develop appropriate diet and exercise habits
Implementing monitoring and equipment measures in facilities and at home to prevent falls
Whether you're working in a home health environment or in a hospital, patience and the ability to anticipate needs and adapt preventive care accordingly are important geriatric nursing skills.
Written and Verbal Communication
Communication is a required nursing skill in any clinical occupation, but geriatric nurses must be able to adapt standard written and verbal skills to fit the needs of their patients.
Every patient is different, but common communication barriers for seniors can include impaired hearing, loss of visual acuity, cognitive impairments, and physical issues articulating themselves. When communicating with patients, allow seniors extra time to hear, interpret and speak during conversations.
Active listening is another essential addition to nursing skills, especially in geriatric environments. According to an article published by the National League for Nursing, patient care is improved when nursing students learn early to communicate effectively and coordinate patient care protocols with families, caregivers, and other members of the senior's healthcare team.
Strong communication skills let you appropriately understand the needs and desires of a patient and act as an advocate for the patient in treatment.
Compassion and a Heart to Serve
Most nurses have the heart to serve their patients, but nowhere is that more apparent than in geriatric nursing. For RNs in nursing homes, for example, nursing skills must be paired with ongoing compassion.
Older patients in such situations may need assistance with activities of daily living, including getting out of bed or chairs, eating, dressing, or going to the restroom. In some cases, patients may not be able to handle daily living without medical intervention, which means nurses must be adept at managing lift equipment, tube feeding, and other assistance devices.
One Set of Nursing Skills Doesn't Fit All Senior Patient Needs
Geriatric nursing is a large niche that can cover work in hospitals, skilled nursing facilities, doctor's offices, and home health environments. One model of care won't fit all those situations, and one list of basic nursing skills won't suit every patient.
That's great news for RNs who feel called to work with older patients because it doesn't limit the type of nursing you can do. You can find a position that works with your skill set and lets you provide the right level of care to patients.
Whether you're looking for the high-stress, high-reward environments found in ICU nursing or want the more one-on-one approach possible in home health care, you can find options in geriatrics.
Geriatric Nursing Skills Do Require End-of-life capabilities
One thing you do have to be able to deal with, no matter where you engage with geriatric patients, is the facts about end-of-life care. In some cases, nursing elderly patients may be more about making them comfortable during their final years than helping them control a chronic illness or treat a short-term condition.
Coping with death and the end-of-life process isn't easy for everyone, even many nurses, and it takes special skill sets and compassion to find your home in this niche. In fact, if you don't have the right personality or coping skills, geriatric care may not be the right option for you as a nurse.
An article published in the Open Nursing Journal chronicles a series of nurses with death anxieties and whether they found it difficult to perform their job at the end of a patient's life. The article determined that fear of death can have a negative impact on a nurse's ability to care for dying patients.
It's important for all nurses to have healthy ways of coping with stress, but nurses who delve deeply into end-of-life care must have advanced mental health skills — and a solid support system doesn't hurt, either.
Whether you work in an assisted living facility helping older patients maintain independence and health as long as possible or you put your nursing skills to use making individuals more comfortable during end of life, nursing work can be meaningful and lucrative. With the right skills, you can even land jobs in other areas of the country and travel.