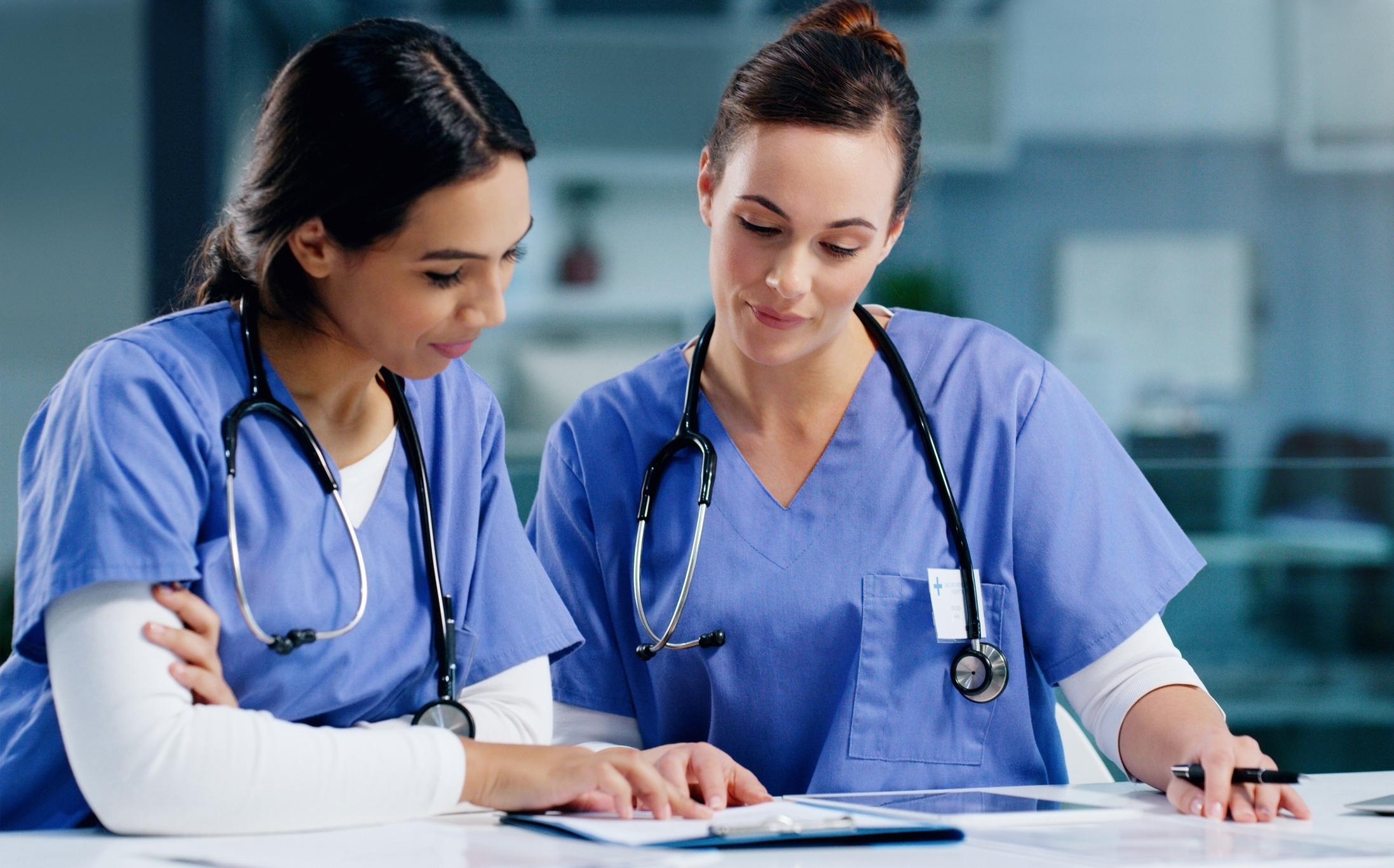 Mentoring or Coaching: Which is the Best Fit for Your Career
There are many opportunities in healthcare for professional and personal growth as you strive to meet your professional goals. Taking advantage of these opportunities is a wise idea, but where do you start? Many healthcare professionals are turning to coaches and mentors to help guide them through their career journey.
Often, coaching and mentoring are used interchangeably. The concepts are similar but different and both are essential to growth and excellence in healthcare. Let us explore these concepts.
Mentoring
A mentor can be an experienced healthcare worker assigned by the institution to guide the mentee throughout the orientation process or by exploring the many opportunities for career development. A mentor could also be a personal choice, someone you look up to, who is successful, and who you may want to emulate. The mentee/mentor develops a relationship over time which includes building trust, understanding, and commitment. This relationship may last a lifetime or be dissolved at the end of a specific period, jointly determined by the mentee/mentor (Guider, 2020).
Coaching
A coach is there to build specific skills over a specific time. Coaching is more structured, and tailored to specific outcomes. When the coaching is done, the healthcare worker moves on, uses these specific skills, and may use a different coach for another skill-building experience. A relationship may exist but is not essential for the skill to be learned (Guider, 2020).
Scenario
I became a healthcare worker because a person close to me was a nurse who shared experiences over her career and made the profession exciting. She was always there to help guide me through school and get my first job. I will never forget her. Upon hire, my institution offered an extensive on-boarding process to both novice and experienced employees. As part of this process, an experienced healthcare worker was assigned to guide the new employee through orientation and explore the career-building process.
Coach or Mentor? Both instances showcase a mentor, one developed by the healthcare worker and the other assigned.
Scenario
As my career progressed, I became interested in leadership. I had become a charge nurse and wanted to progress up the ladder to a unit director. The institution offered an 8-week leadership academy to develop leadership skills. I was assigned to this academy.
Coaching or Mentoring? This is a short-term process designed to build specific leadership skills within a specified period, thus a coaching process.
Scenario
I developed a relationship with my unit's manager. We discussed my goals, timeline, attributes, and challenges. We met monthly to discuss my progress, the manager often calling on her own experience in climbing the ladder. We discussed what I thought were my greatest challenges to becoming a leader. Throughout this time, she assigned learning experiences to address the challenges and improve my skills. As I completed each step, she encouraged me to apply for leadership positions within the institution that matched my skills and provided room to expand my skill set.
Mentor or Coach? In this instance, the manager is providing mentoring and coaching. Building a relationship, assigning specific tasks for specific goal attainment while sharing experiences.
In healthcare, both mentoring and coaching are needed. A good mentor and coach will listen carefully to the mentee as he/she develops career goals and aspirations. The mentee will lead the conversation and the mentor will expose the mentee to new ideas and ways of thinking. The same mentor will become a coach as the process requires training, such as training the mentee in the art of questioning so that the mentee is better equipped to manage others.
Being a mentor is a privilege! Being a mentor means somebody has identified you as an inspirational figure who could benefit others. The difference between a good mentor and a bad mentor can have devastating consequences to the mentee (Guider, 2019). Today's healthcare providers are turning to both coaches and mentors to help guide them through their career journey. Understanding the difference will help build the supportive relationship necessary to help you meet your professional goals.
National Institutes of Health Mentoring Resources:
Activities for Mentor/Mentee Pairs
Mentoring Relationship Boundaries
References
Guider. (2020). The difference between coaching and mentoring.
Guider. (2019). How to be a good mentor: Guider's top tips.