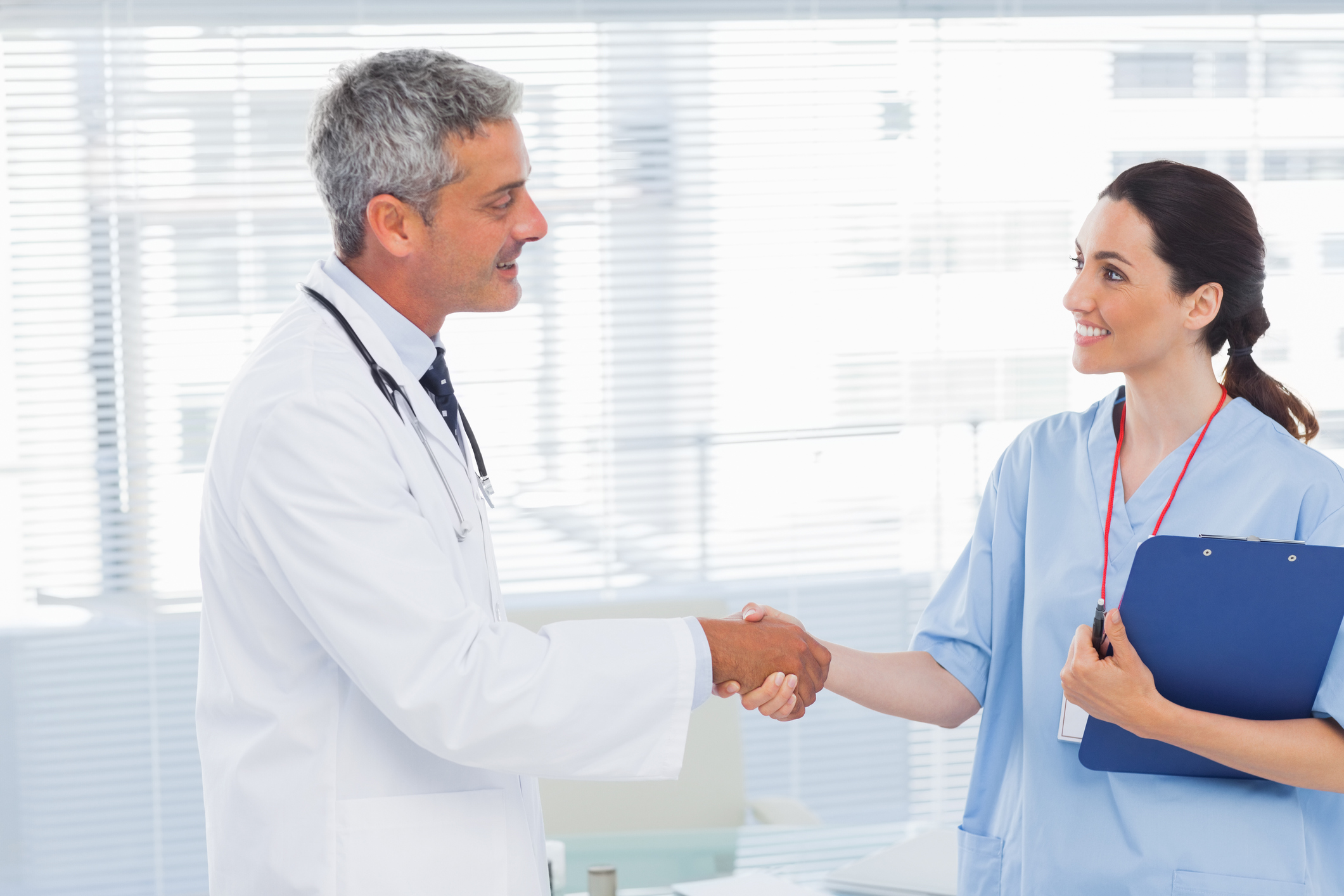 Jump Starting Your Travel Nurse Career
Starting a new travel assignment is not always easy. While your specialty role remains the same, there may be unexpected challenges such as being in an unfamiliar environment, fitting in with a new group of peers, and learning different policies and procedures. As a Travel Nurse, what can you do to jump in and be impactful in your new position? What steps can you take to fit in quickly? There are many tactics that can help facilitate learning and help you hit the ground running. It all starts with you.
As a Travel Nurse, one of the most important steps you can do to hit the ground running on a new assignment is to take care of yourself (Burchard, 2013). Whether you are a morning person or a night owl, working when you are at your best can help with efficiency at work (Tracy, 2012). Keep in mind your body's circadian rhythm. If you have never worked nights, or struggle staying awake past 8 pm, taking a night shift assignment may not allow you to function at your best, and may ultimately have a negative impact on your productivity and success while on assignment.
Make time for yourself! Make sure to engage in activities that provide positive mental and physical stimulation. Rath and Clifton describe these activities as "boost[s] to well-being that is stored as positive energy (2009). Using a bucket metaphor, they describe how these deposits of positive energy into your bucket make it easier to be optimistic and enthusiastic (Rath & Clifton, 2009). During your free time, engage in activities that reenergize you such as exercise, relaxation or meditation, or spending time with your family. Sometimes you may just need to take a short break before you start the next assignment (Wright, 2015). Remind yourself to be grateful for the opportunities and challenges each day presents (Burchard, 2013).
Travel Nurses are often looked upon as experts in their specialty. However, it is important that travel nurses avoid falling into the trap of coming across as knowing it all. Do your homework before starting an assignment (Tracy, 2012). Be interested in learning the details of how the unit is run (Wright, 2015). There is a time and place to offer suggestions that make a process easier. Be sure to keep your audience in mind when sharing your opinions and suggestions. Keep in mind that your orientation is the time for you to learn how to provide competent patient care at the facility; it is not an appropriate time to bring up your suggestions to adopt a new practice. It is important to recognize who can and will entertain your ideas and can make changes. If you are not working with that person, then your suggestions may fall on deaf ears and never make it to the appropriate person; find out who can help you. Learning to seamlessly fit in also contributes to success in being more productive.
Immediately start developing relationships with the core staff and leaders of your new unit (Wright, 2015). Take the opportunity to develop a relationship with your new supervisor early on in your assignment so that your first encounter isn't when there is a problem. Building trust, asking questions and helping others are essential traits of a Travel Nurse.
Lastly, prepare and plan for success. Planning for the day will help make you feel more in control while learning to function in a different environment (Tracy, 2012). Keep in mind that performing safe patient care is the priority of any assignment so focus your time and energy on them (Wright, 2015). Utilize down time or uninterrupted time at work to catch up or get ahead. This will allow you to be ready for the unexpected. Also, get enough rest so that you feel ready to face the adventure of the day (Tracy, 2012).
Your goal of being a successful, impactful member of your new team is going to be much easier if you are willing to do a little work before you arrive on the assignment. Make sure you are taking care of yourself and participating in activities that make you happy and healthy. Remember that orientation is a time for you to learn and not for you to share 'how things are done at other facilities; focus on building relationships and make sure you are prepared for work. With a little planning, your presence in the unit will increase overall productivity and allow you to immediately make a positive impact on your new assignment.
References
Burchard, Brendon. (2013). How millionaires schedule their day: 1-page productivity tool.
Rath, R. & Clifton, D.O. (2009). How Full is Your Bucket?New York, NY: Gallup Press.
Tracy, Brian. (2012). 6-time management tips to increase productivity.
Wright, Val. (2015). 13 ways you can immediately be productive in your new job.