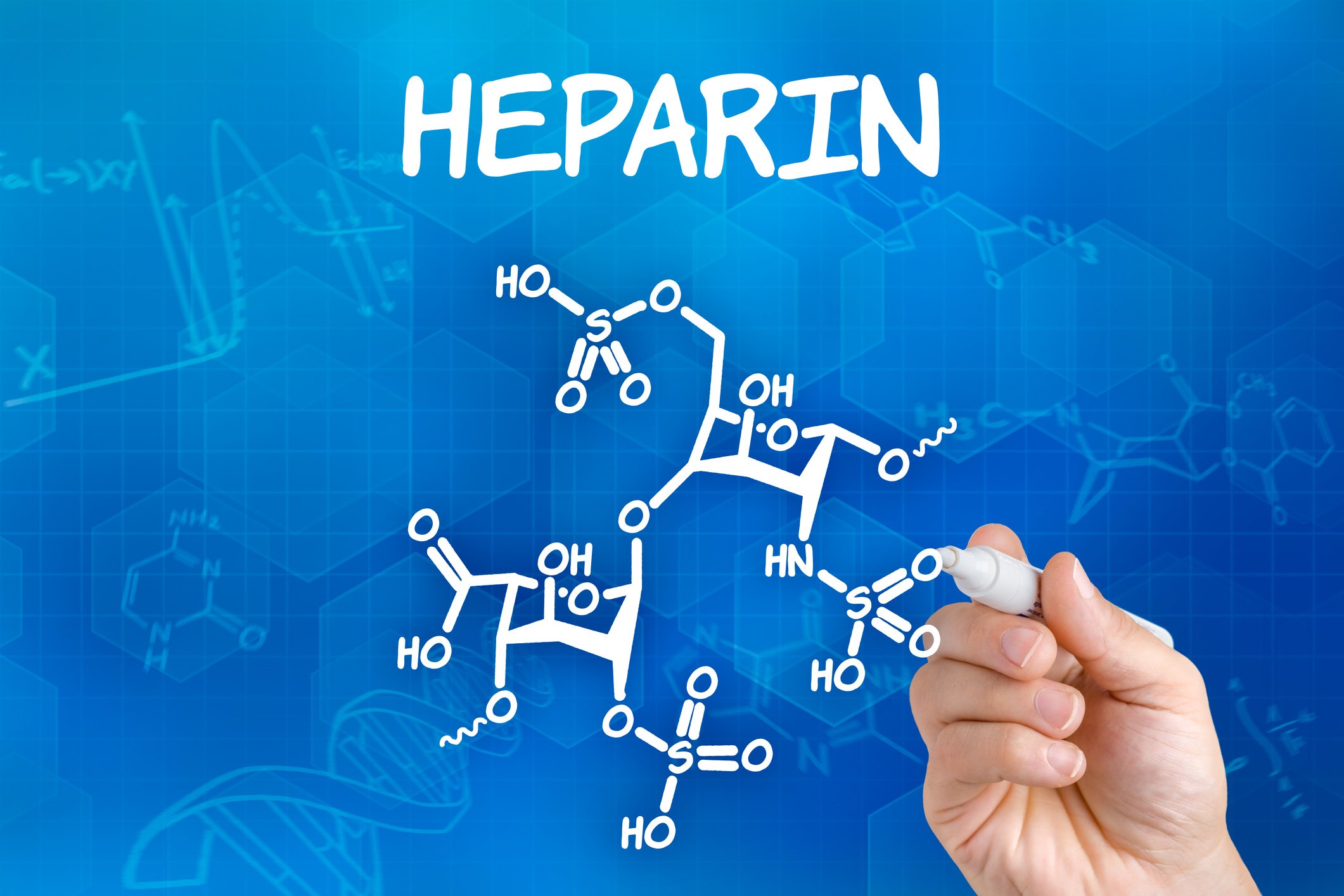 Safe Treatment Roadblocks: Heparin Hazards
The term heparin refers to low-molecular-weight heparin (LMWH) and unfractionated heparin (UFH).
Did You Know:
One-third of all hospitalized patients or 12 million individuals are exposed to heparin annually (Eke, 2018), and the cost of adverse events from heparin administration adds appropriately 45% or $2.5 billion to the cost of hospitalization (Spector, Limcangco, Furukawa, & Encinosa, 2017)
Intravenous heparin is considered one of the highest-risk medications used in the in-patient setting. Safe use of heparin requires a diligent approach:

Weight-based dosing
Frequent monitoring of the patient's blood clotting ability
Lab-based adjustment of dosing
Assessment for sources of bleeding

(Agency for Healthcare Research and Quality (AHRQ), 2017)
The Institute for Safe Medication Practices (ISMP) regularly publishes lists of high-risk drugs and strategies to help reduce the risk of errors (Institute for Safe Medication Practices, 2014)
The Joint Commission (TJC) is active in heparin adverse drug event prevention. The Joint Commission's 2018 National Patient Safety Goals include an anticoagulant safety goal: NPSG.03.05.01 (Fenner, 2018)
Heparin sodium is used in many situations to:

Diminish the clotting ability of blood – post-operative clot prophylaxis, heart attack
Prevent existing clots from getting bigger – deep vein thrombosis, heart attack, pulmonary embolism
Prevent clot formation – post-operative clot prophylaxis
Heparin Does Not:
Dissolve blood clots that have already formed
Affect platelet count, unless Heparin-Induced Thrombocytopenia occurs
Heparin inhibits or inactivates reactions on the clotting cascade that lead to coagulation and development/stabilization of fibrin clots. These actions can lead to severe bleeding when the heparin dose is too high. To prevent bleeding, heparin is usually managed utilizing a standardized protocol based on aPTT values.
Healthcare providers need to be aware of the complications of heparin administration such as:
Episodes of bleeding may occur during and after heparin administration

Allergic episodes are medical emergencies
Immunologically-induced complications, such as heparin-induced thrombocytopenia may be life-threatening
Do you know the risk factors related to heparin administration, how the types of heparin differ, how to treat heparin-related adverse drug reactions, and how to prevent these adverse drug reactions? If not, or if you need a refresher, review the RN.com course Hazards of Heparin.
References
Agency for Healthcare Research and Quality. (2017). Medication Errors.
Eke, S. (2018). Heparin-induced thrombocytopenia.
Fenner, K. (2018). The Joint Commission's Hospital National Patient Safety Goals for 2018.
Institute of Safe Medication Practices. (2014). High-alert medications in acute care Spector, W, Limcangco, R, Furukawa, M, & Encinosa, W. (2017). The marginal costs of adverse drug events associated with exposures to anticoagulants and hypoglycemic agents during hospitalization.