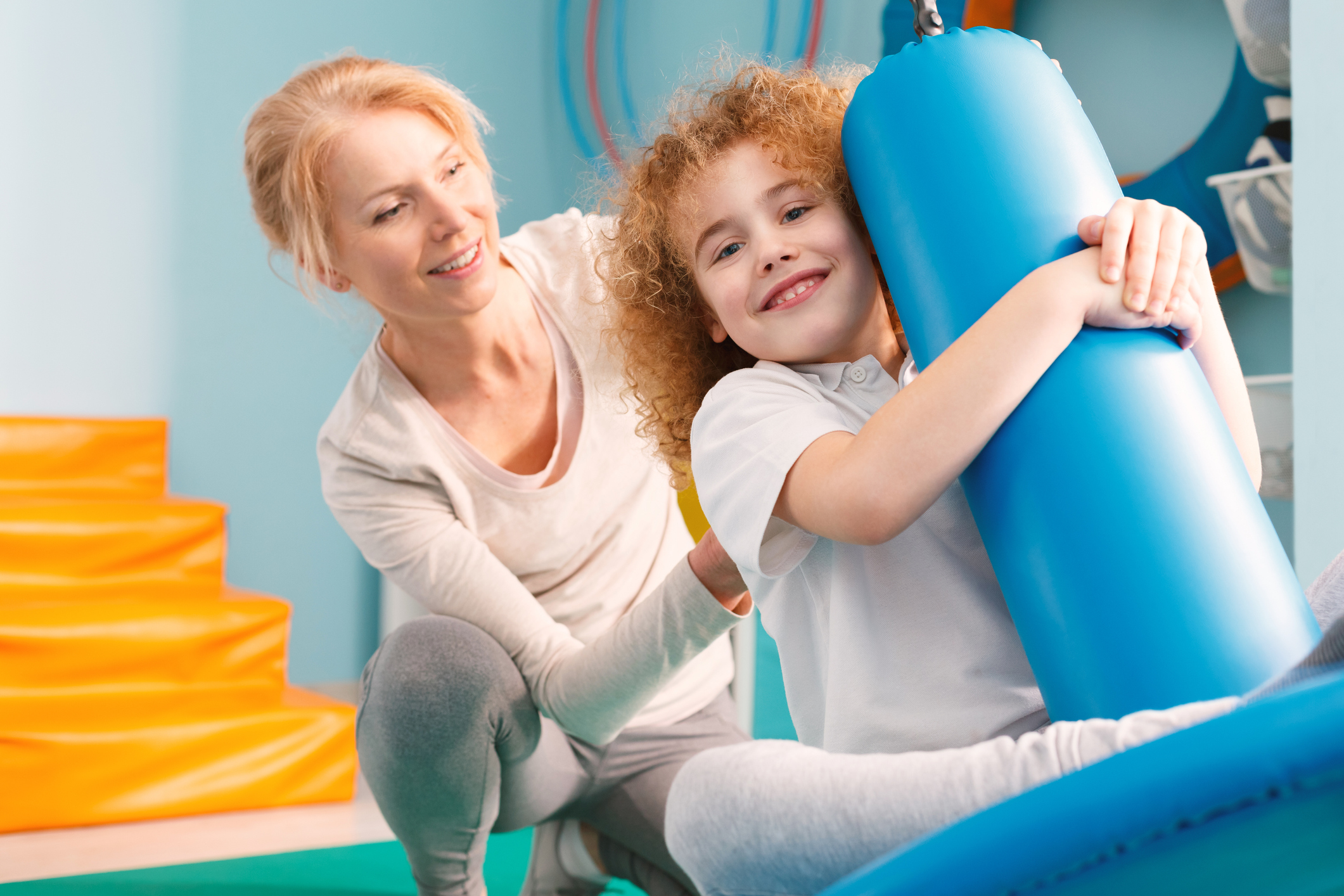 April Healthcare Professionals Celebration
Occupational Therapist and Occupational Therapy Assistants
Get ready to celebrate, April is Occupational Therapy Month! During this time Occupational Therapists (OT) and Occupational Therapy Assistants (OTA) are celebrated for the valuable role they play in patient care and their contributions to the healthcare team.
Occupational Therapist
Currently, there are approximately 104,500 OTs in the country. OTs focus on improving an individual's ability to perform tasks in their everyday environments. They work primarily with individuals who suffer from a mentally, physically, developmentally, or emotionally disabling condition. Occupational therapists use treatments to develop, recover, or maintain the daily living and work skills of their patients. The therapist helps clients not only to improve their basic motor functions and reasoning abilities but also to compensate for permanent loss of function. The goal is to help clients have independent, productive, and satisfying lives (StudentSchlorships.org. 2019).
The entry-level degree for an OT is a master's degree or higher. OTs are licensed, healthcare professionals. Their license indicates the OT has passed the national certification examination and is qualified to practice as an OT (StudentSchlorships.org. 2019).
You will find OTs at work in hospitals, rehab centers, skilled nursing facilities, physicians' offices, and many other locations (ExploreHealthCareers.org, 2018).
Occupational Therapy Assistants
The entry-level education of an OTA is an associate's degree from an accredited occupational therapy assistant program. The required curriculum for an OTA includes didactic and 16 weeks of clinical experience (Bureau of Labor Statistics. 2019)
You will find OTAs working alongside OTs in hospitals, rehab centers, skilled nursing facilities, and physicians' offices (ExploreHealthCareers.org, 2018).
Important Qualities of an Occupational Therapists and Occupational Therapy Assistants
Adaptability
OTs and OTAs must be flexible when treating patients. Because not every type of therapy will work for each patient, assistants may need to be creative when working with occupational therapists to determine the best therapy to achieve a patient's goals.
Compassion
OTs and OTAs frequently work with patients who struggle with many of life's basic activities. As a result, they should be compassionate and have the ability to encourage others.
Detail-oriented
Occupational therapists and Occupational therapy assistants must quickly and accurately follow medical orders, both written and verbal, from the medical team caring for the patient.
Interpersonal Skills
Therapists and therapy assistants spend much of their time interacting with patients and therefore should be friendly and courteous. They also should communicate clearly with patients and with patients' families to the extent of their training.
Physical Strength
OTs and OTAs need to have a moderate degree of strength because of the physical exertion required to assist patients. Constant kneeling, stooping, and standing for long periods also are part of the job
Occupational Therapists and occupational therapy assistants are important members of the healthcare team. They are licensed and/or certified healthcare professionals whose patient care goals are congruent with those of the rest of the healthcare team; to return the patient to the best health and function achievable.
References
Bureau of Labor Statistics. 2019. How to become an Occupational Therapy Assistant or Aide. Occupational Outlook Handbook.
ExploreHelathCareers.org. 2018. Occupational Therapist. ExploreHealthCareers.org.
Student Schlorships.org. 2019. Occupational Therapists-What They Do. Student Schlorships.org.